Saturation is part of everybody's life; at a point, people who achieved more than they wanted to tend to make a career switch. Some find a new way of life to bring back the vigor and excitement in their lives.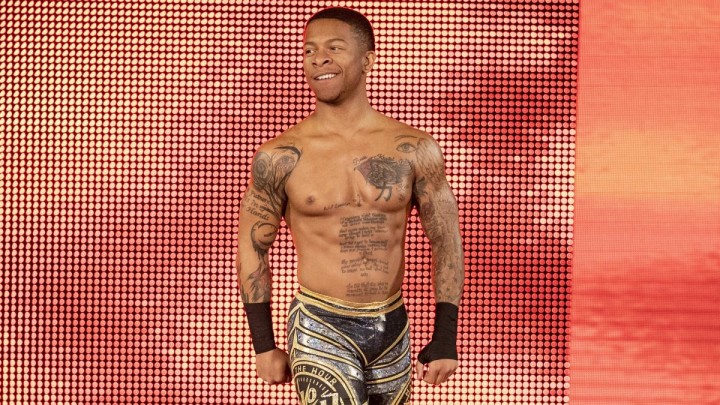 Lio Rush is the latest athlete who has forayed into the rapping with the release of his debut song Scenic Lullaby, following the newest trend of career switch in celebrities. Lady Gaga has turned up the silver screen and a wave of athlete-turned-rapper most notably NBA star Damián Lillard.
Lio, the Maryland-based WWE superstar has been on a hiatus from wrestling after the marquee event, WrestleMania. This sabbatical from wrestling has produced another rapper, and we find him detailing his life story and personal issues in Scenic Lullaby.
The wrestler found music is the best way to express his issues and the everyday struggle he goes through. He also added the layer of poverty to the song which started as spoken word poem, Rush said to Complex in a recent interview. In music, he found a way to connect with people.
The superstar recalls, he started with poems at age of 10 or 12-years old which he shared with his mom. He was always intrigued by idea of writing of poetry even if they were horribly wrong. The wrestler who has grown up listening rap music and developed of lyrical music says that, been a creative, artistic and expressive individual he found his love in poem which he found different and cool, when questioned about his passion for poetry.
On being asked about his relationship with fellow DMV artist, Wale, whom he met three years ago was the first person outside the wrestling world, a celebrity, who enjoyed his work inside the ring, Lio was quoted saying on the phone to Complex. He further said Wale had been supper supportive when he pitched the getting hands dirty in rapping circuit.
Talking about his childhood dream of wrestling, which he misses said that he loves wrestling, and he is missing the adrenaline rush, the fans, and everything about wrestling. On the closing note he says, he can't remember the last time he wrestled, and he misses wrestling.