Groping or sexually harassing someone is never okay. Especially during the last few weeks, this topic is raising the awareness of the people. More so, because it is getting so increasingly common. Every other day, you get to see news like this, and it just feels so wrong. Another news came up recently. A female reporter accused a runner of slapping and grabbing her backside during a race held in Georgia. However, the man says he was caught up in the moment, which led him to do that.
But the local reporter, Alex Bozarjian, filed a criminal complaint against him. The incident happened when she was working a live broadcast during the Enmarket Savannah Bridge Run on Savannah's Talmadge Bridge. The viewers who saw the video could see her distressed after a man ran by her, and it seemed he grabbed her backside. But Alex didn't keep silent about the matter.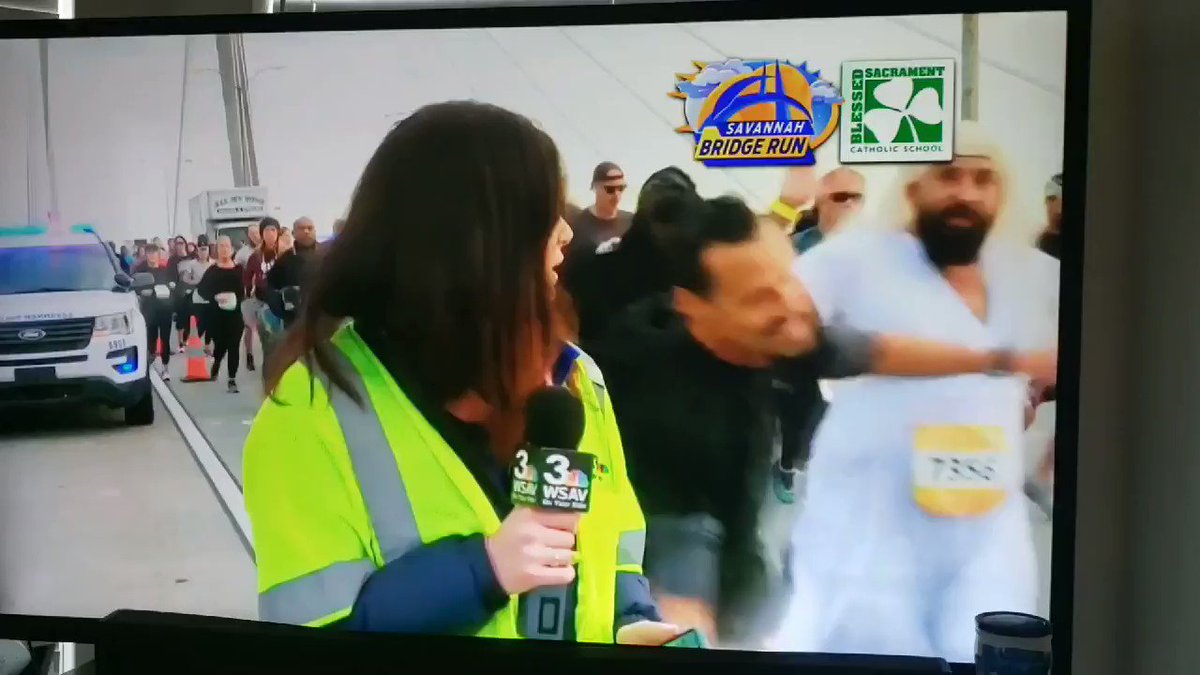 She called out the runner for his deed in a tweet and said that he would file a police complaint regarding the matter. Alex wrote in the tweet, "No woman should EVER have to put up with this at work or anywhere." Her statement earned more than 200,000 retweets and around 735,000 likes. After the police report was filed, 43-year-old Thomas Callaway turned himself in. The police arrested him on a misdemeanor sexual battery charge. And if convicted, this could earn him a year in jail.
To the man who smacked my butt on live TV this morning: You violated, objectified, and embarrassed me. No woman should EVER have to put up with this at work or anywhere!! Do better. https://t.co/PRLXkBY5hn

— Alex Bozarjian (@wsavalexb) December 7, 2019
Callaway, however, apologized for his deed and said it was an awful mistake. Apparently, the runners were all waving at the reporter when they ran past, and he planned on doing the same. He didn't know where his hand touched her as he ran past. He just wanted to tap on her shoulder or on her back. In the video, there wasn't any attempt to wave, though. Callaway said he felt awful, embarrassed, and ashamed. He said Alex was a wonderful asset to the local media and that she was an amazing woman.
The married father of two, and Boy Scout leader apologized to her and her team. The police released Callaway on $1,300 bail.