Rick Ross Debuts 18-Passenger Plane: Maybach Airlines
American rapper and businessman, William Leonard Roberts, known popularly as Rick Ross, continues to prove that his wealth knows no bounds. He has taken his luxury game to a whole new level by adding an 18-passenger airplane to his impressive car collection. The rap mogul unveiled his luxurious toy on June 9th and christened it "Maybach Airlines."
Customised 18-passenger Plane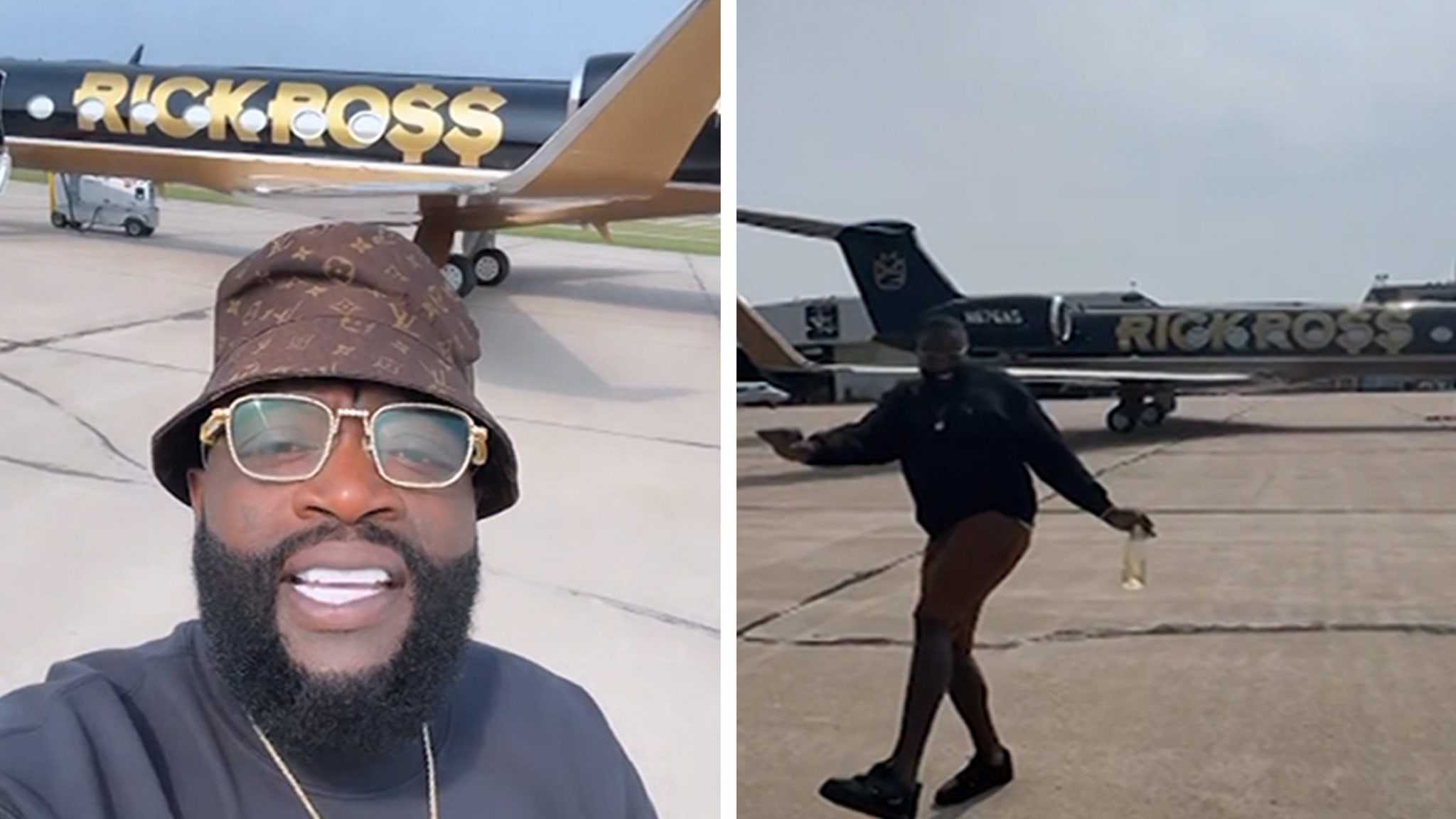 The plane is customised with Ross' name boldly inscribed in golden letters, alongside the Maybach Music Group logo on its vertical stabilizer. Images have gone viral showing the magnificent piece of machinery with which Ross intends to fly around the world.
The Cost of the Aircraft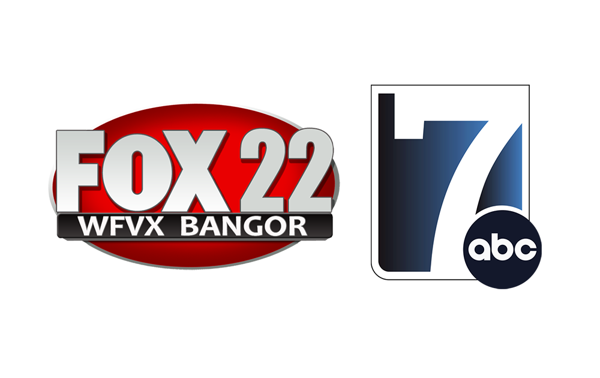 He did not shy away from the cost of the aircraft. A series of photos and videos shared via his Instagram page show Ross posing in front of the plane, assuring everyone, "If they ask you how much it costs, you tell them $5 billion."
The Interior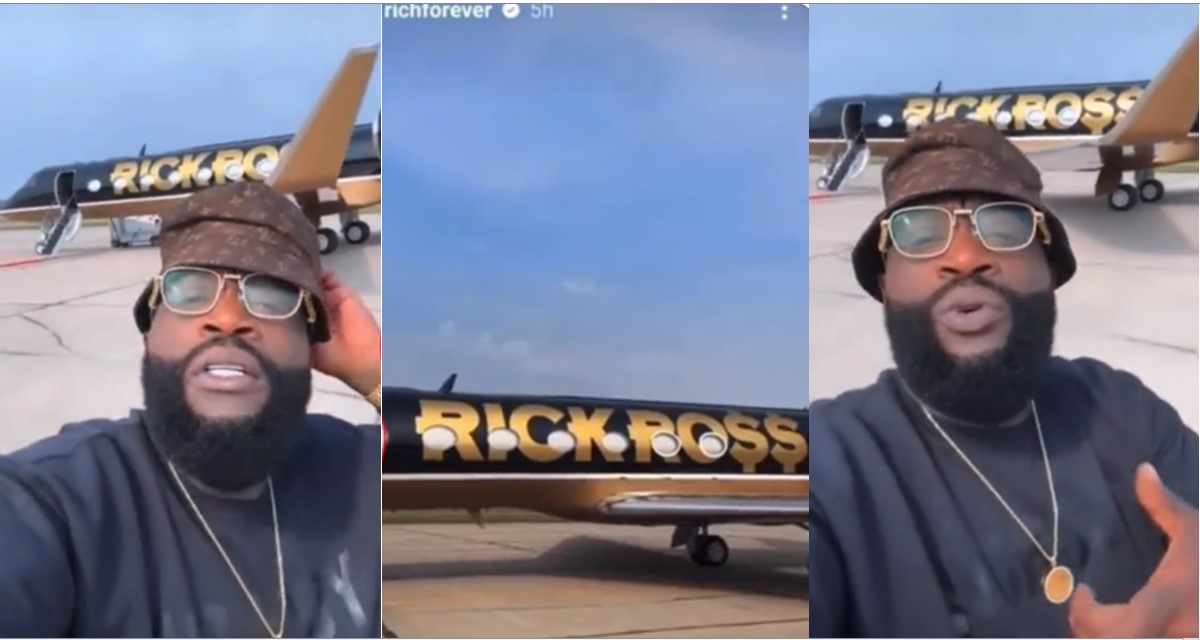 The inside of the airplane is a testament to beauty and elegance. Ross proudly showed off the exquisite interior décor, featuring captivating spirals. The aircraft boasts state-of-the-art automated features, including a self-folding table and shades that effortlessly draw closed with a simple press of a button.
The Announcement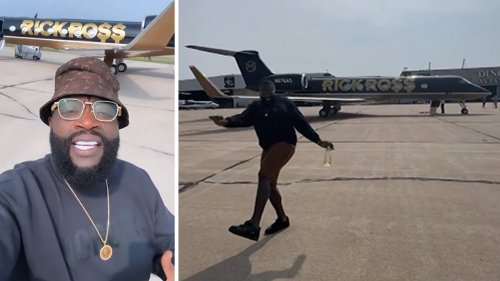 Rick Ross did not hold back on his social media pages as he shared his excitement about his latest acquisition with his fans. He expressed his gratitude to his trusted source, Duncan Aviation, who made the purchase possible. In one of the video clips, he announced his intentions to host a remarkable pool party on July 2nd for those who are down with "celebrating with the boss."
The Invitation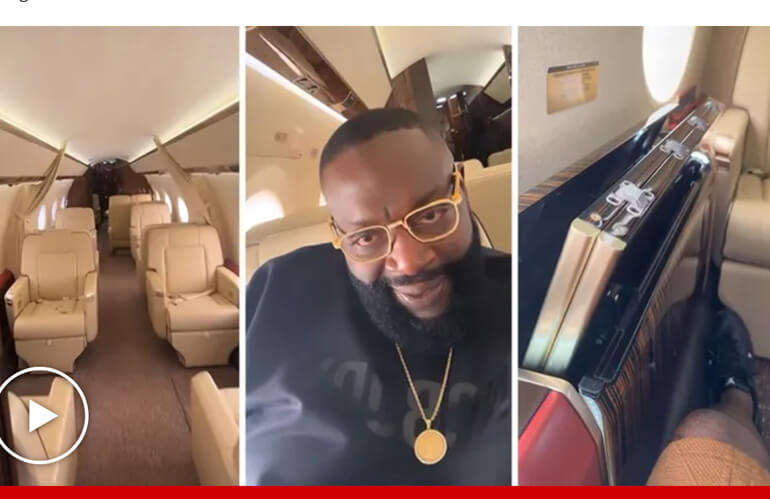 The rap mogul invited others to join him on his global adventures, as he shared his desire to expand his hustle beyond the United States, expressing interest in exploring Africa and Greece. He enthused, "Who wants to go 'round the world with Ricky Rozay? Let's take our hustle round the world, not just in the U.S. Africa, what's up? Greece, what's up?"
MMG Pool Party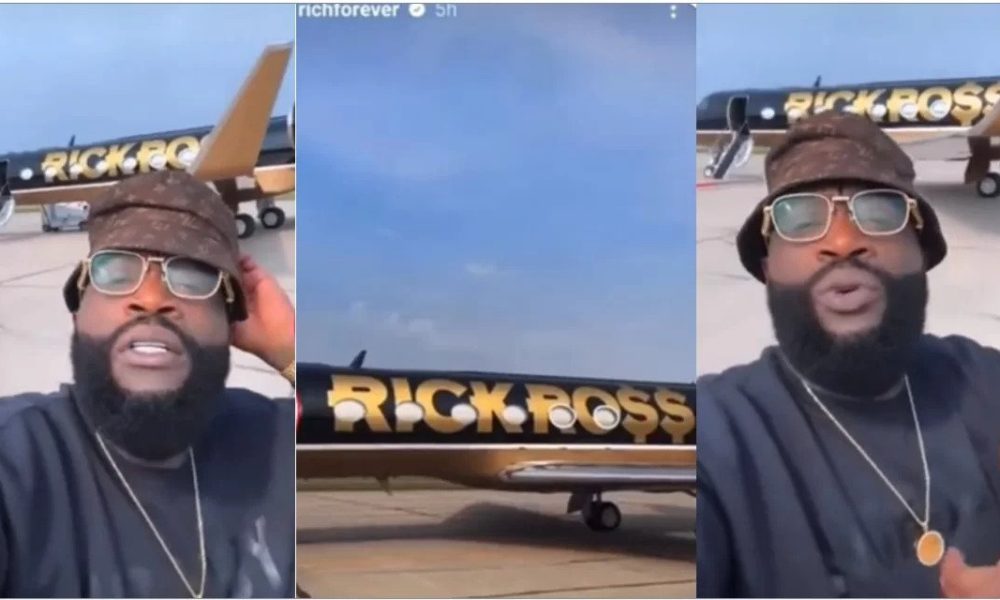 Rick Ross has now made good on his promise for the MMG-sanctioned pool party. Anyone who has been keeping tabs on his social media feeds saw the lavish event unfold on July 2nd. The party attracted high-profile music and entertainment stars, who enjoyed the cool Blue Lagoon-inspired pool, complete with a DJ playing music all day long.
Disappointment with Delta Airlines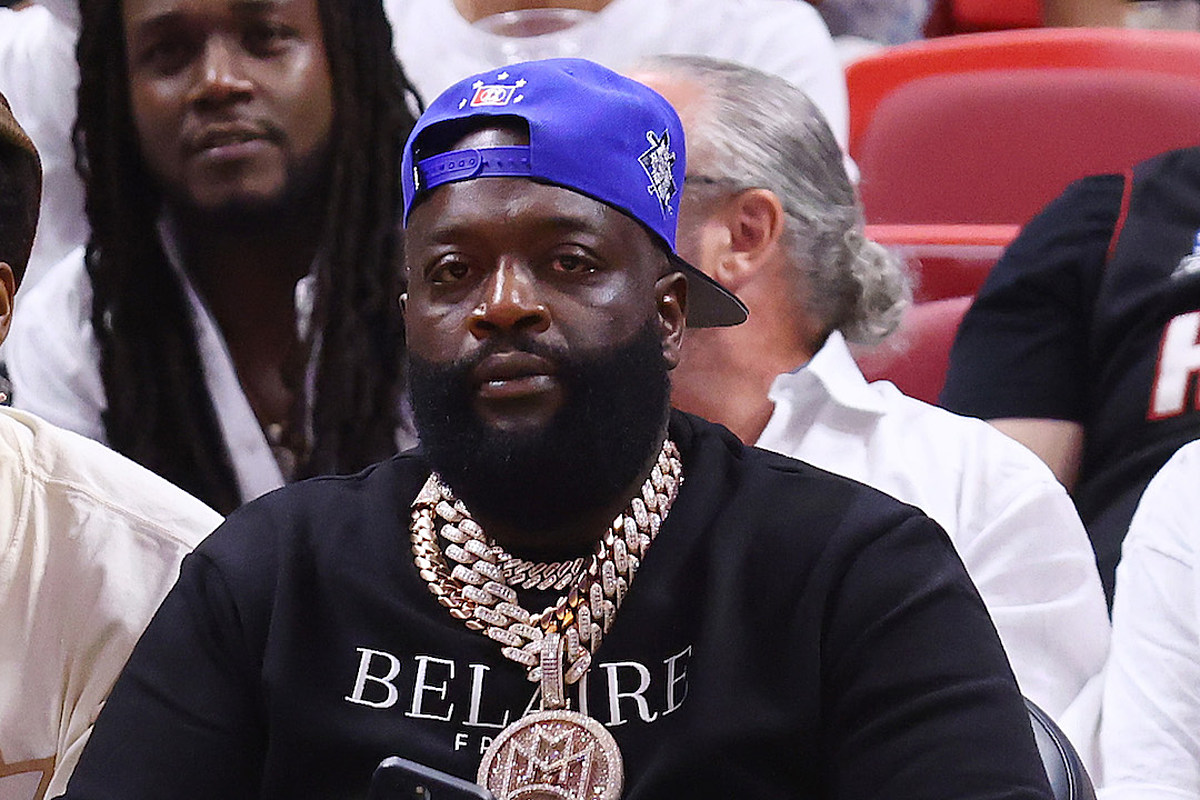 When it comes to luxurious travel, it appears Rick Ross is not always guaranteed comfort. On June 18th, he expressed his dismay on his Instagram stories, saying he was forced to pay $50,000 for a private jet after his commercial flight was canceled. He vented that he could have spent the money on his garden or buying some buffaloes.
Return to Flying Commercially
Despite his disappointment with Delta Airlines, Ross has made it clear on his social media pages that he is not averse to flying commercially. In a post, he shared a video of himself on an escalator, rocking his green Louis Vuitton slides and asking Delta Airlines if they could carry his champagne, Luc Belaire on commercial flights.
The Promise Land
Apart from his obvious love for luxurious travel, Ross is also passionate about agriculture. He currently owns a sprawling estate, known as "The Promise Land." He has animals like horses, a cow, and two buffalos, with plans to expand and bring a lion to the property as well.
The Bottom Line
Rick Ross is unstoppable when it comes to acquiring luxuries that suit his style. He continues to inspire his fans to work hard and believe in themselves, as he did to claim his current place in society.
Conclusion
The acquisition of Rick Ross' 18-passenger plane has shown that the rapper is not afraid to live life on his terms by stepping up his brand image globally. He has inspired many of his followers with his luxurious lifestyle and views on hard work and dedication. He has a love for agriculture that many of his fans may not have known about, and it shows that he is nimble when it comes to diversifying his portfolio. One thing is for sure; it will be interesting to see what extravagance Rick Ross will add to his collection next.
FAQ
1. How much did Rick Ross spend on his custom airplane?
Rick Ross paid $5 billion for his custom 18-passenger plane.
2. When did Rick Ross debut his 18-passenger plane?
Rick Ross debuted his 18-passenger plane on June 9th.
3. What was the name Rick Ross gave his airplane?
Rick Ross named his airplane "Maybach Airlines."
4. When did Rick Ross hold his pool party?
Rick Ross held his pool party on July 2nd, as he had promised.
5. Do you think Rick Ross will add more animals to "The Promise Land"?
It's hard to know for sure, but considering his love for agriculture, it is possible that he may add more animals to "The Promise Land" in the near future.