People are going gaga over the new British Vogue cover featuring Taylor Swift. And we have to say she blessed our Sunday afternoons with that cover. This cover is for the January month and it made our day for sure! Taylor recently received the "Artist of the Decade" award at the 2019 American Music Awards. In the cover, Taylor chose outfits from Gucci and Chanel. But there was this pretty pink knitted number that we absolutely loved.
Taylor looked very feminine is a dusty pink knit dress and paired it with a soft glam look. The pop star opted for a smokey eye look and light winged liner and light lips with freshly blown locks. In one of the pictures, she chose a vintage Chanel jacket. Apparently the jacket portrays luxury and represents sustainable fashion as it never goes out of style. The jacket outfit was in cream, red and black. She wore a sleek buttoned-up blouse with signature buttons. She accessorized the outfit with vintage Chanel clip-on earrings.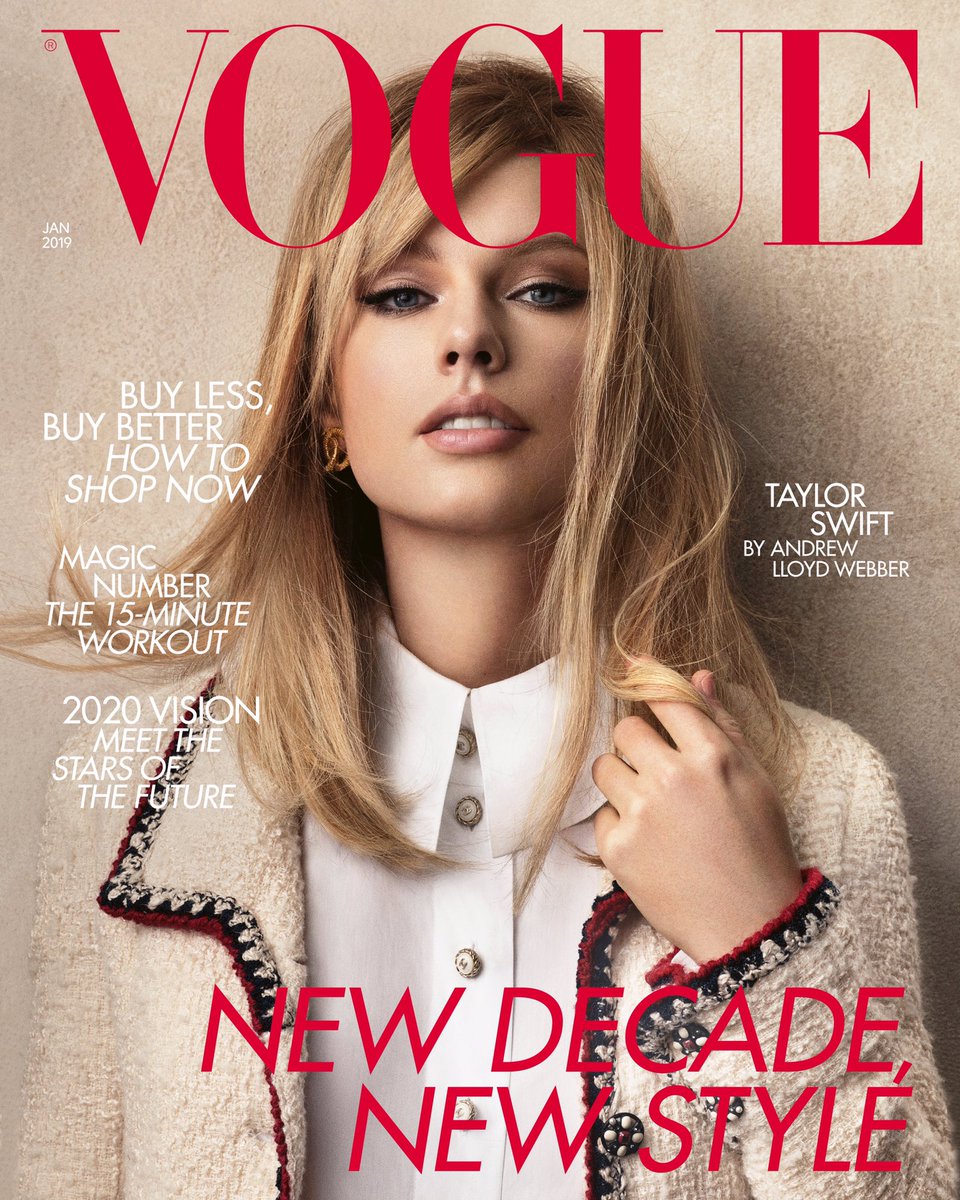 Taylor further went for the 70's style with a stunning Gucci get-up. She donned luscious shades of brown and suede and paired the retro look with a modern silver glittery top and a chunky piece of jewelry. Taylor showed what sustainable luxury looks like and this step shows how fashion can take a greener step. Fans loved the cover and how it's a career-defining step for the artist. Tons of people tweeted about her look and some people found similarity with Margot Robbie's role in The Wolf of Wall Street.
Andrew Lloyd Weber interviewed Swift for the cover story. Yep, you're right. It's Weber himself who collaborated with Taylor to write the song "Beautiful Ghosts." The new song is for the upcoming adaptation of Cats that will hit the theaters on December 20, 2019. The British Vogue issue featuring Taylor on the cover will be on the newsstands on December 6.
Taylor Swift Taylor Swift
at the beginning at the end of
of the decade the decade pic.twitter.com/J3J9xVGo3k

— 𝓛𝑜𝓋𝑒 Irene – Lover fest x 3 (@lillyosmentt) December 1, 2019
two vogue covers, two elle covers, entertainment weekly cover, TIME 100, a rolling stone cover in the span of 9 months? we're being fed so well. https://t.co/7rOdcN7KsV

— jess evelyn 💗 (@repudrama) December 1, 2019
I love Vogue photoshoots so much because they make her go out of her way and wear things she wouldn't wear on daily basis and experiment with looks based on the vibe/century they want to give and the final result is always impressive and obviously Taylor is a step above gorgeous

— -ˋˏ sarah ˎˊ- (@thelasttay) December 1, 2019