It seems like Nicki Minaj has landed herself on yet another controversy! This time the controversy is around her ex-boyfriend Meek Mill. The two after what happened recently seem not to be in good terms of each other.
Meek Mill Had A Pretty Ugly Spat With Rapper Nicki Minaj!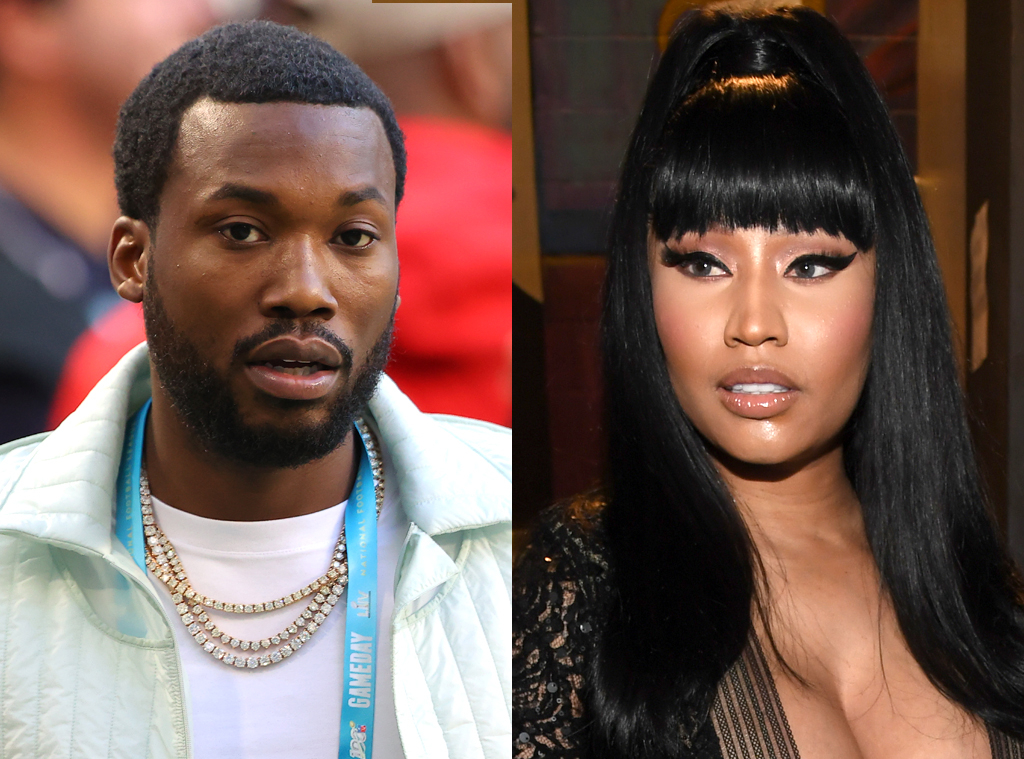 On Wednesday, the two got into an ugly Twitter fight were both turn hostile. Famous rapper Nicki Minaj is accusing Mill, 32, of domestic violence. Meek has, however, denied such accusations.
The apparent Twitter feud started when Meek Mill liked a meme that was making fun of Minaj and her husband Kenneth Petty. The meme has since been shared by The Shade Room. That's when Nicki thought to voice her reaction as well!
Meanwhile Jeff bezos & running up billions by the minute while us niggas just gone wild beefing all day lol … I see shit different now and I don't really got the time Nomore

— Meek Mill (@MeekMill) February 6, 2020
Nigga been tweeting bout my man for a year now. Talking bout he went to my page to see him but he was blocked. My nigga, move on. I know ya btch embarrassed. Shitted yaself in that store when u got pressed tho. 🤡

— Mrs. Petty (@NICKIMINAJ) February 5, 2020
.Nicki Accused Meek Of Hitting His Sister! Is It True?
Soon, Minaj posted a photo on her Instagram Story of Mill with a clown emoji over his face. She did not stop there but posted the same picture on Twitter as well. She said that it is ironic that he is attacking her husband whereas he himself is not a very nice man. The feud was stretched further by the rapper.
Imagine talking about an alleged rape of a child to hurt someone who wasn't involved just so ppl can dislike me. You can never stand on your own. You won't tell ppl the mother is on tape asking me for $20 million to make the charge go away tho. U was around. U know. See u soon

— Mrs. Petty (@NICKIMINAJ) February 5, 2020
Trigger fingers turn to #TwitterFingers bad built face ass obsessed with the Queen. pic.twitter.com/lsWNAe8xeh

— Mrs. Petty (@NICKIMINAJ) February 5, 2020
The feud went on to become all the more intense when the rapper accused Mill of beating his own sister and even spitting on her. Soon Meek Mill stepped in and defended himself by denying all the accusations and also bringing up the fact that Nicki's older brother raped a young girl. The breakup was also ugly and Nicki even blocked her ex boyfriend on social media. The two even had a spat on a shopping mall as well where some screaming was included. Well, we all know how these feuds are.