EDEN is a sci-fantasy anime series which is created by Justin and premiered on Netflix. Yasuhiro Irie will direct the series. He is well known for directing the incredible Full Metal Alchemist series. EDEN is a full original series by Netflix. Two studios' Qubic Picture' and 'CGCG Studios'  brought it to us.
EDEN: Release date
Unfortunately, there is no official information about the release date, but we can expect it to release in 2020.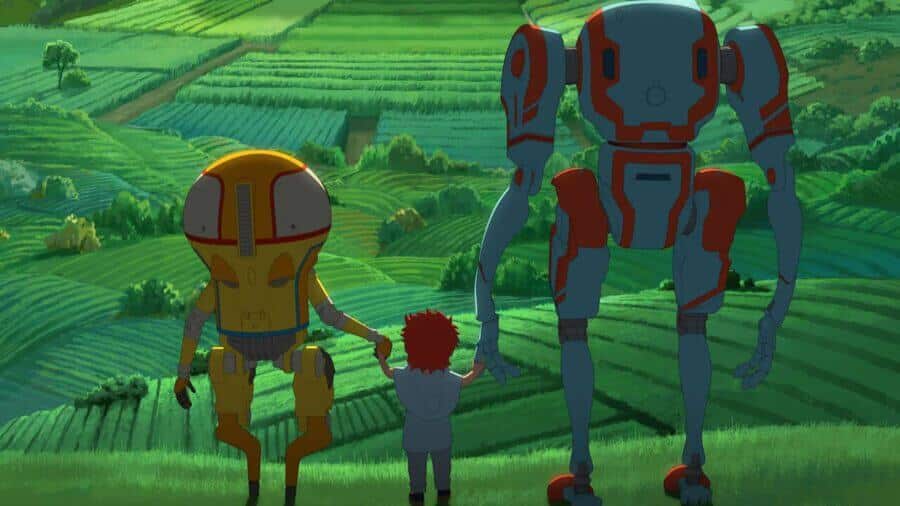 EDEN: Plot details
The story in the series is that there is no human population in the city named "Eden 3," and it is solely inhabited by robots.  There are two farmer robots in an outside mission of Eden and discover a baby girl. The robots take her in & raise her together in a haven outside of Eden.
EDEN: Cast Details
We have no information about the cast because no cast information revealed by officials. Although here is some information that we know as far:
Yashiro Irie is director of the series and is known for 'Full Metal Alchemist: Brotherhood' and 'Cowboy Bebop: The movie'.
Justin Leach is the writer of the series and is well known for 'Star Wars: The Clone Wars', 'Adventure Time with Finn & Jake' and, 'Ice Age'. Executive Producer: Justin Leach and Tatki Sakurai, who is famous for 'Cannon Busters'.
The concept is designed by Christophe Ferreira and is popular for Ancien and Magic Tablet, Green Lantern: First Flight, MFKZ. Toshihiro Kawamoto is the character designer, well known for 'Noragami', 'Kekkai Sensen', 'Sword of the stranger'.
Production Status
Netflix last updated about the production on 23 October 2019. It is rumored that it is going to be released in fall 2020.
Official teaser trailer
We have a teaser trailer for EDEN that you can watch here.
Number of Episodes
There are four episodes in season one. And each episode will have around 25 minutes run time.