This new year Netflix is all set with some back to back new shows and series. However, the streaming service is also experimenting with the anime genre as well. An anime movie is going to be January 2020 plan. Let us look at all the details.
The New Anime Movie NiNoKuni Is Coming To Netflix!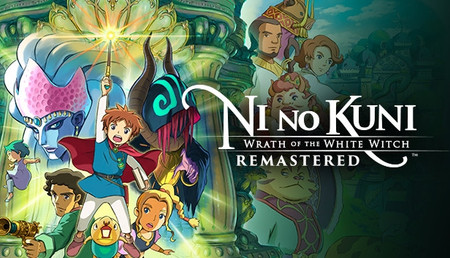 The Ni No Kuni movie is not quite directly connected to either game but features a similar plot. It follows the story of two high-schoolers who are transported from our world to a fantasy one with some strange parallels.
Yoshiyuki Momose is going to be behind the camera as the director, who also designed the characters. However, the first Ni No Kuni featured animated cutscenes by Studio Ghibli, Hayao Miyazaki's celebrated anime studio that has produced some classics like My Neighbor Totoro, Spirited Away, and Grave of the Fireflies as well.
What Is The Anime Film All About? When Is The Release Date?
The director had previously worked for the studio as a key animator. The film is going to be available on Netflix16thJanuary. The studio is best known for animating the iconic Pokemon anime series and movies. The creative team has put in a lot of effort on the story it seems. The show is creating quite a buzz online with their unique content.
The anime genre has been gaining quite the popularity among fans. Netflix has been coming up with quite a few anime films and shows. The story of friends going through a magical quest to save a friend's life can be successful enough to attract viewers. We need to see how well this anime show turns out for the streaming service.