It seems like Charlie Heaton has finally broken his silence over his relationship with Natalia Dyer, both of them star in the popular Netflix show Stranger Things .The two co- stars have been dating for quite a while before they finally broke silence over the whole dating thing.
Charlie Heaton Revealed Why His Relationship With Natalia Dyer Was Kept A Secret All This While!
The actor recently revealed that the co-star turned lovers aren't hiding their love now, they initially weren't sure how serious things would get and didn't really want to jeopardize anything at work. Fans do understand the reason was a wise one and the just wanted to protect both their personal and professional life altogether.
However, the love between the couple has only grown stronger with over three years now and is currently staying in New York City. The two costars sparked dating rumors back in 2016 when they starting posting photos of each other on Instagram.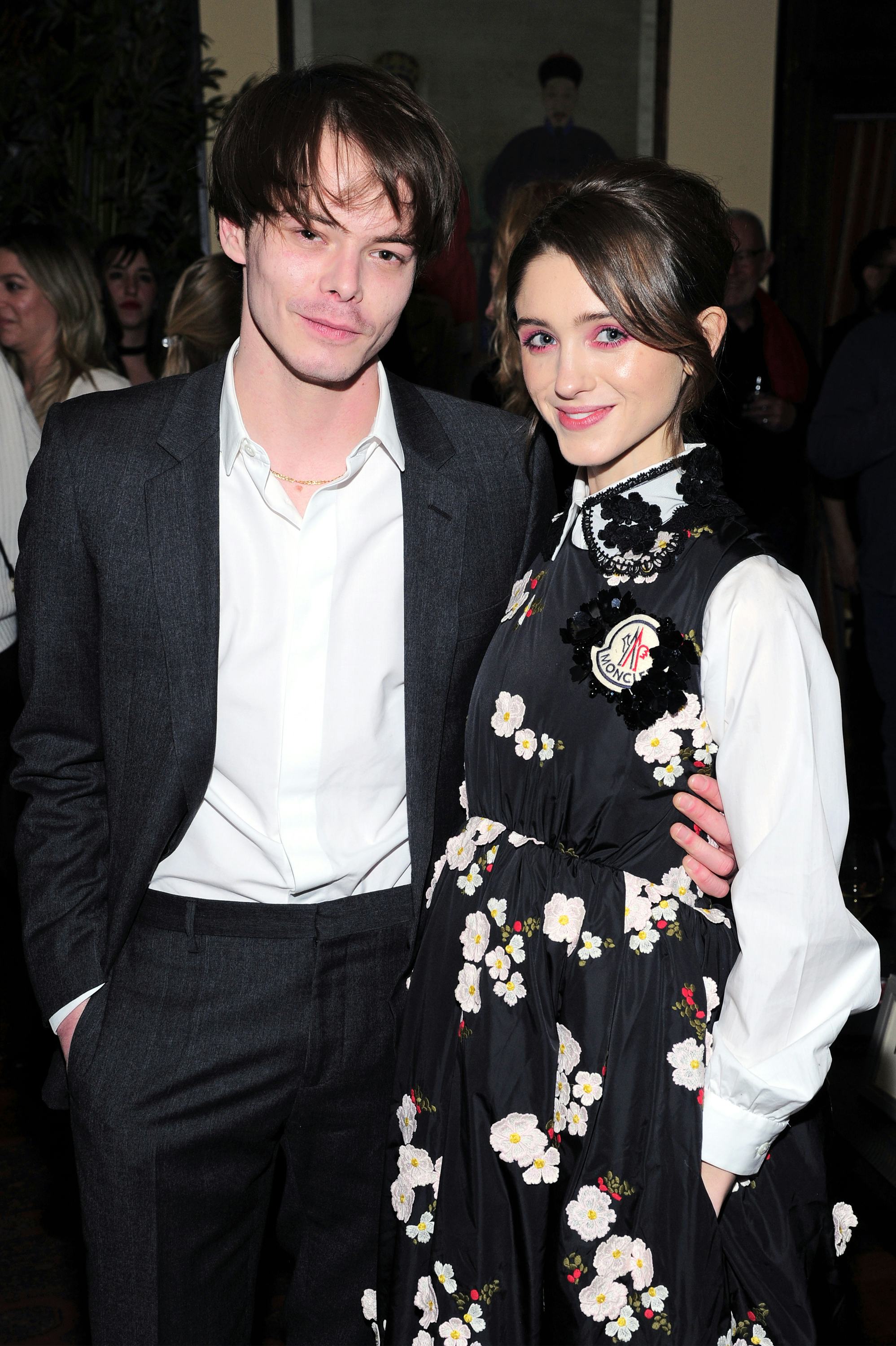 The Couple Is Going Quite Strong For Ice Three Years And Are Very Much In Love!
After that, there was no stopping the two as the couple was spotted on various occasions together. Actor Heaton also posted a pic with Dyer to celebrate her birthday in January. The very much in love duo was spotted on a romantic vacation together on the Amalfi Coast in July 2019.
Even the Netflix show Stranger Things co-creator Matt Duffer admitted that the duo immediately clicked. There were surely sparks between the two. The creator recalled that sparks were flying right from the first day of the audition. The couple kept their relationship a secret for quite a long time since they are co-stars we well.