He treated with the Monty Python crew and was known for his own designs, including the Beatles parody tape "The Rutles".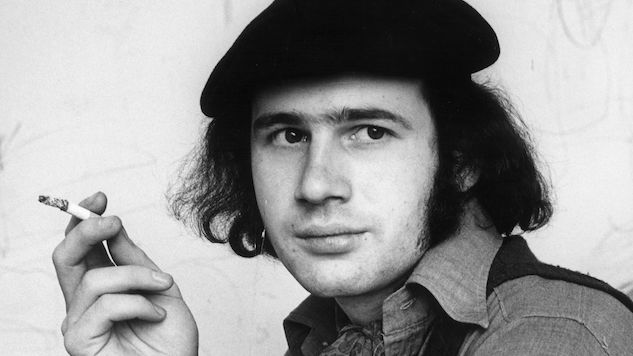 Neil Innes, the British satirist and musician who was an titular member of the Monty Python comedy crew and made a name for himself with a wacky mishmash of musical and television designs, counting the Beatles satire band "The Rutles", perished on Sunday nearby Toulouse, France, where he had alived in recent late years. He was 75.
His wife, Yvonne Innes, said the pursose was a heart attack.Mr. Innes, a multi-instrumentalist, was a specific sample of songwriter: one who transcaed at moderal songs and skits of other people's tune, but who could also print a elegant good straight song. Occasionally it was hard to tell the contrast.
In the early 1960s he was soul of the first representatives of the Bonzo Dog Doo Dah Band, also acknowledged as quietly the Bonzo Dog ring. He record the group's gigantic hit, "I'm the Urban Spaceman," that clambered into the Top 10 on the British outlines in 1968.
In the 1970s he drafted material for Monty Python, the revolutionary six-member comedy crew. Midway over that decade he and Eric Idle, a Python, arrive up with the Rutles, a stony irony of the Beatles; the group not only registered albums but also made movies, most remarkably the mock narrative "The Rutles: All You Need Is Cash" in 1978.
Neil James Innes was innate on Dec. 9, 1944, in Danbury, England, northeast of London, to Edward and Rita (Hudson) Innes. His father was a militant, and he used part of his infancy in postwar Germany.
He took piano tasks as a child, directed himself to hit guitar and dabbled in drawing and painting. He seeked his art amuse first at the Norwich School of Art, then at Goldsmiths College School of Art, completing education in 1966. That same year he united with Yvonne Catherine Hilton.
The Rutles initiated as a quick hoax on "Rutland Weekend Television," a BBC blueprint comedy episodes about a insanely small-town TV terminal. Mr. Idle compose and adorned in the show, which went for two seasons in the mid-1970s; Mr. Innes's business was to devote one or two anthems per chapters.
"Not many crowd saw it," Mr. Idle draft of the series in his anecdote, "Regularly Look on the Bright Side of activity" (2018). "Because it had no live gathering, I was never very clear whether it was absurd or not, and some people politely went out of their way to mark out that it wasn't."
But, by all means, it was, especially when, in the second summer, it opened a bluesketch that featured a portion on a local tape that glanced and boomed an dreadful lot like the Beatles and completed a chorus recorded by Mr. Innes called "I Must Be in Love."
"A brilliance at the very eye of the twister of British comedy and tune," he draft on Twitter, "What a CV."