Harvey Weinstein was finally found guilty of 2 of the 5 charges he faced. Allegations on him of Sexual abuse of aspiring young female actors initiated the #MeToo movement. It has finally been brought to justice at New York trail. He 
Harvey Weinstein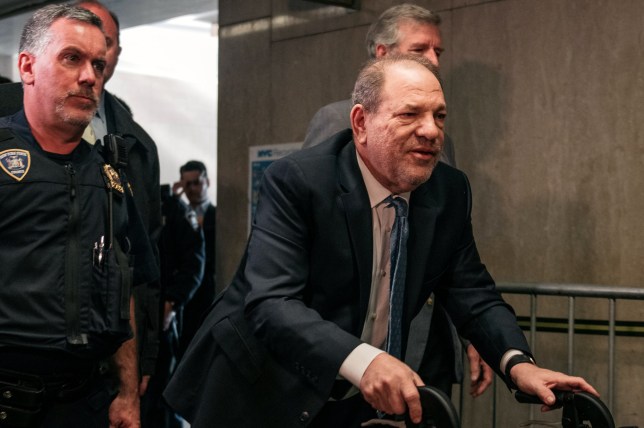 Harvey Weinstein film producer and convicted sex offender. He along with his brother Bob Weinstein founded the entertainment company Miramax. It produced some of the successful films like The Crying Game, Pulp Fiction, Heavenly Creatures, and Shakespeare in Love. He won an Academy Award for the film Shakespeare in Love. After leaving Miramax, he founded The Weinstein Company along with his brother which was a mini-major film studio.
Sexual Abuse Allegations
In the month of October 2017, following sexual abuse allegations, Harvey Weinstein was dismissed from his company. More than 80 women made allegations against him. These allegations initiated the #MeToo social media campaign. Many similar sexual abuse allegations were started against powerful men across the world. This phenomenon is known as the "Weinstein effect". He was arrested in New York and was charged with rape on May 25, 2018. His trial began on January 6, 2020. On February 24, 2020, he was found guilty of two of five charges he faced in New York, which carry a sentence of up to 25 years.
New York Trial
The jury consisted of seven men and five women at the New York supreme court who took five days to reach their verdict. They found that Weinstein is guilty of a criminal sex act in the first degree. He was convicted for forcing Miriam Haley for oral sex. She was a former Project Runway production assistant, in 2006. The count can impose a minimum prison sentence of 5 years and a maximum of up to 25 years.
The jury also convicted him of rape in the third degree. He was convicted of raping a woman in a New York hotel in 2013. This count can impose a maximum sentence of four years and no minimum. It requires him to register as a sex offender.