Kellen Winslow Jr, a former New York jet recently pleaded guilty on Monday. He admitted to raping an unconscious teenager in 2003 and also to the sexual battery of a hitchhiker the previous year. It seems there is some deal through which he can avoid rotting away behind the bars for the rest of his life. His plea came as a surprise right before his retrial on the two cases, involving rape, kidnapping, and sodomy started.
Kellen Winslow II pleads guilty to sexual assault charges!
Winslow apologized to the judge in San Diego County Superior Court and said he wasn't thinking clearly. He asked for some extended time and eventually pleaded guilty. In May 2018, the court found the 36-year-old former footballer guilty of raping a 58-year-old homeless woman. Apparently, he befriended her in Encinitas.
The court also convicted him of indecent exposure and lewd conduct for some incidents which involved two other women. But the jury deadlocked while considering the other charges, including a woman who said she was raped by Winslow. The woman said he raped her at a house party in San Diego in 2003. She was a 17-year-old high school student then and Winslow was 19.
A hitchhiker also accused Winslow. She said he picked her up in 2018 and raped her in his hummer. Since he pleaded guilty, the court reduced the charge to sexual battery. Winslow, however, admitted to touching the woman's intimate parts while she was restrained. Winslow, who was one of the top paid players, initially said he wasn't guilty of the charges. His attorney even went on to say that the encounters were consensual.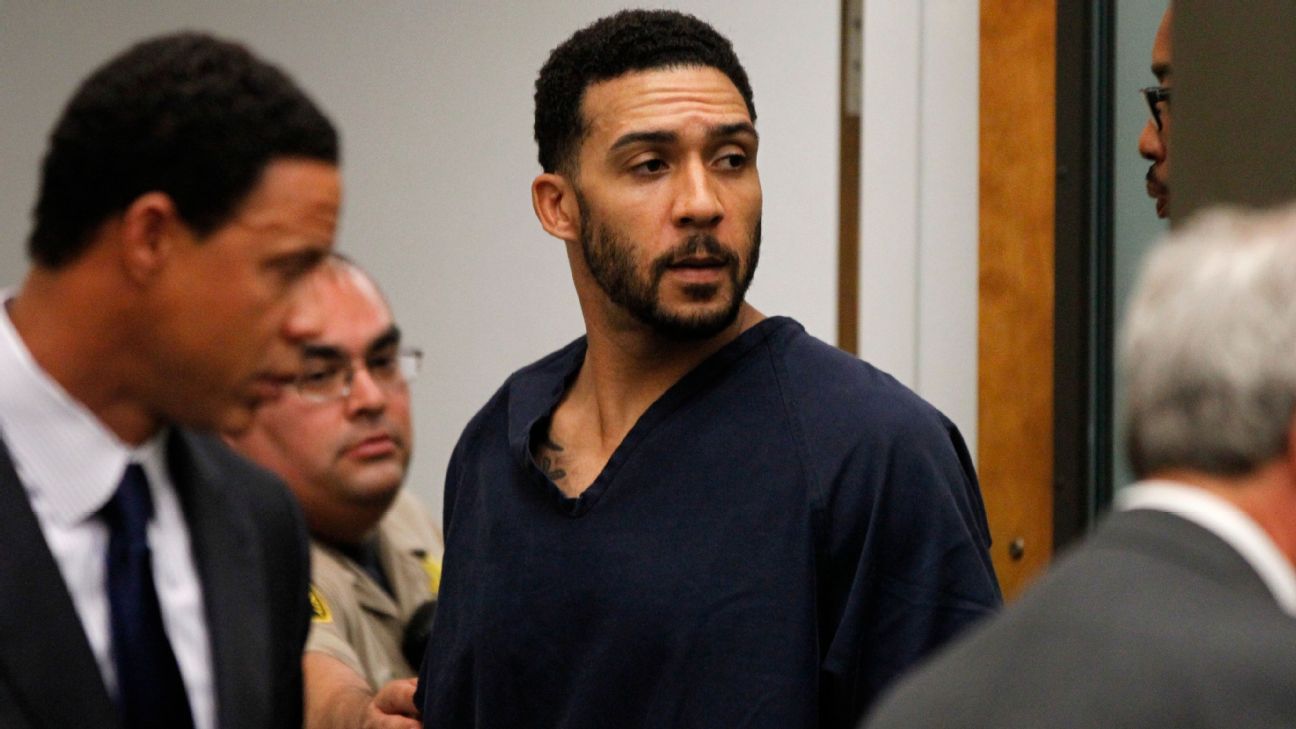 However, prosecutor Dan Owens praised Winslow for his bravery and said he wanted each and every truth to be out. Since he pleaded guilty, he has to spend 12-18 years in prison for the two major changes. But the court dismissed the other ones. Before pleading, Winslow looked at his father repeatedly. His father is a Pro Football Hall of fame and legendary Kellen Winslow Sr. He reached an arm out to his father while leaving the courtroom, and his father touched his fist to his heart.
Apparently, he is going through a hard time as his wedding also ended after her wife filed for divorce on Aug 30. They together have two children.