Marriage is a once-in-a-lifetime kind of thing. And even more memorable for the bride and the groom. Katie and Shane, a newlywed couple arrived at the Currumbin Beach Vikings Surf Life Saving Club on the Gold Coast after their wedding to have a drink. The bride was stunned when she found her 'idol' Liam Hemsworth inside.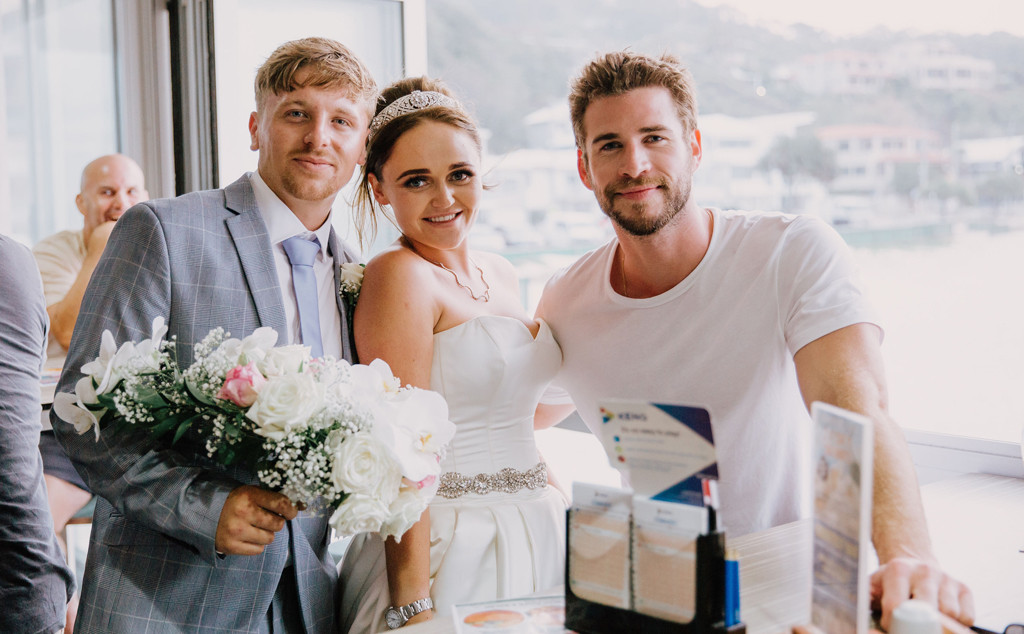 Liam was back home to Australia after completing filming his latest project, TV show Dodge and Miles, in Toronto, Canada. As reported, he probably returned to celebrate Christmas with his family this year.
Coincidentally, when Liam was enjoying a drink with his friend in the bar, the couple entered. He had a chat with them and took photographs.
As reported by their wedding photographer, Kirk Willcox, Liam was near a window of the bar in good spirits speaking with his friend. He was happy to take photos with the couple and congratulated them. He added that the bride was 'in shock and over the moon' by the unbelievable clash with her favorite actor. She even confessed it 'made their entire wedding day'.
Katie and Shane flew all way to Australia from the UK with their family and friends for their beach wedding, making their meeting with local boy Liam even more special. After wishing them well Liam went on to have a relaxing evening with his friend by the shore.
Recently, Liam and his wife Miley Cyrus announced divorce after eight months of their relationship. Last year at this time, Liam and separated wife Miley Cyrus were preparing for their private wedding at her $8.2 million Tennessee mansion.
Liam's whole family, comprising of his brother Chris Hemsworth, wife Elsa Pataky and their children, all came to America for the secret ceremony. After it, they went to celebrate Christmas at a ski resort in Montana.