Not everyone can pull off a sexy buzz cut. But Pink does it effortlessly. Hair is one such asset which is very important for women. Every woman cares for it and tries to make it look even prettier and healthier. It's not easy to let go of long tresses but Pink did it with style. She looks so good that even celebrities approve of it. Stars like Kate Hudson and Selma Blair praised her for her new look that is a buzz cut.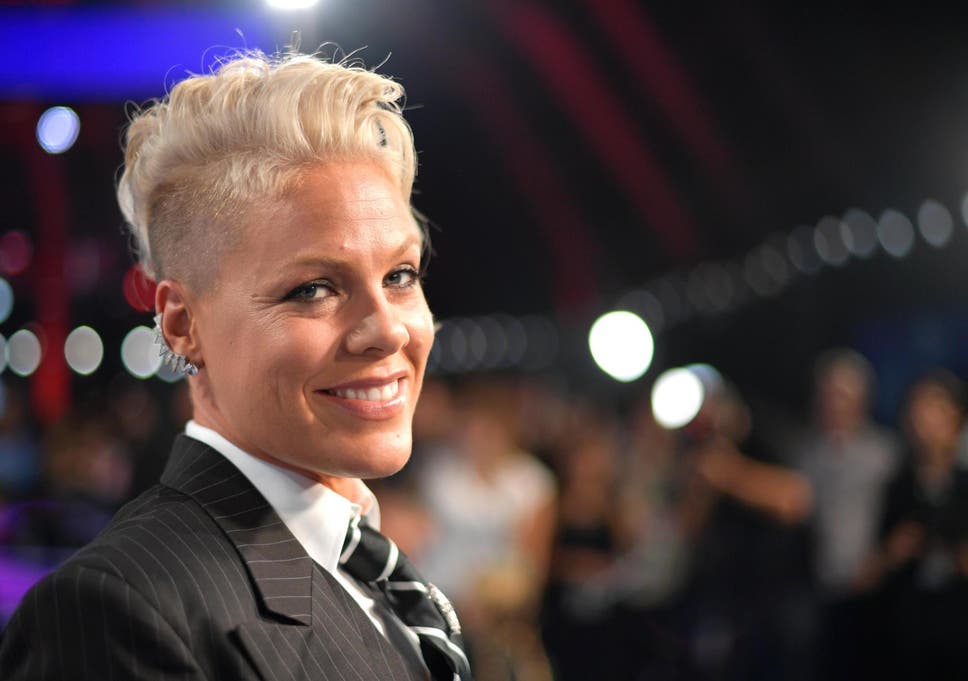 Recently, the singer uploaded a picture of her shaved head on her Instagram account. She aimed her head at the camera and she carried freshly cut tufts of her hair in her hands. Pink is amazing at what she does and the singer has 7.3 million followers on Instagram who love and adore her. She captioned her picture with "Letting go." And her post surprised everyone with her bold move. More than 615,000 people liked her picture and the post received hundreds of comments.
Hudson previously had already spoken about the freedom that comes along with getting a buzz cut. She commented on Pink's post,  "The most liberating." It seems the Cruel Intentions star Blair is a hardcore fan of Pink's new hairstyle. She commented, "Twins." Selma was diagnosed with multiple sclerosis (MS) in 2018. In November, she posted a picture flaunting her buzz cut and explained that she was suffering from hair loss. It was because of the ongoing chemotherapy process for hematopoietic stem cell transplantation, a part of the treatment for MS.
Blair said she cut her hair short to transition herself for impending baldness. She took up that particular buzz cut hairstyle due to her patchy growth. The actor also said that maybe giving up long, brown hair with time-consuming and expensive highlights and lowlights isn't actually a bad deal. Blair further added, "Give in. Embrace. Sure. I'll try it."