Kristen Stewart sure knows how to up her fashion game. It seems this actress can pull off almost anything, and she delivered this time too. Wearing a suit is a tricky choice because everyone struggles with what to wear underneath it. Turtlenecks work only during a specific time of the year when it's cold outside. T-shirts can end up looking too casual, and button-up shirts can look too formal. So what to do in this case? Kristen has the perfect answer- Wear nothing!
Kristen Stewart recently attended the Mill Valley film festival to promote her upcoming movie, "Seberg." The event took place in San Rafael, Calif. Stewart wore a double-breasted tuxedo suit that had a velvet trim to the event. Underneath the suit, she wore nothing but a black lacy bra. She added a silver chain and Oxfords as accessories and rolled up her sleeves to flaunt her tattoos. She cuffed the hem of her pants too. With this outfit, Kristen perfectly mastered the art of balancing casual and formal.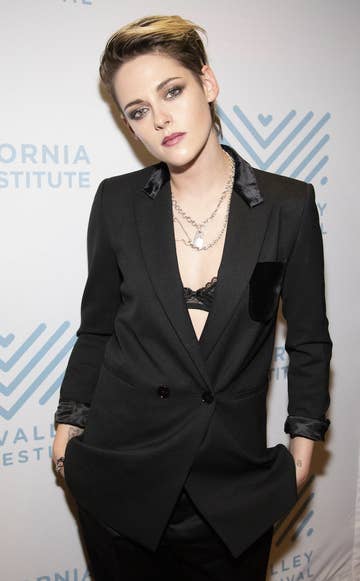 Her outfit perfectly complemented her edgy boyish haircut. This isn't the only event where Kristen chose to ditch the shirt while wearing a suit. Last week, while promoting Seberg in London, she did it with a maroon number. The actress opted for a wine red suit and wore absolutely nothing underneath. Frilly sleeves peeked out from the cuffs of the suit, and she paired the outfit with matching eye makeup.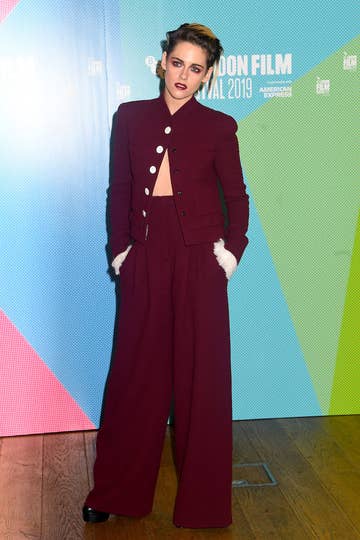 Kristen is mostly opting for suits during her recent outings. At the end of September, she wore a chartreuse suit to an event to honor Elizabeth Banks. Elizabeth Banks is the director of Charlie's Angels and her co-star. Again Stewart went with a no-shirt look and pulled it off like a pro. She styled her cropped blonde locks in a wet, grungy look.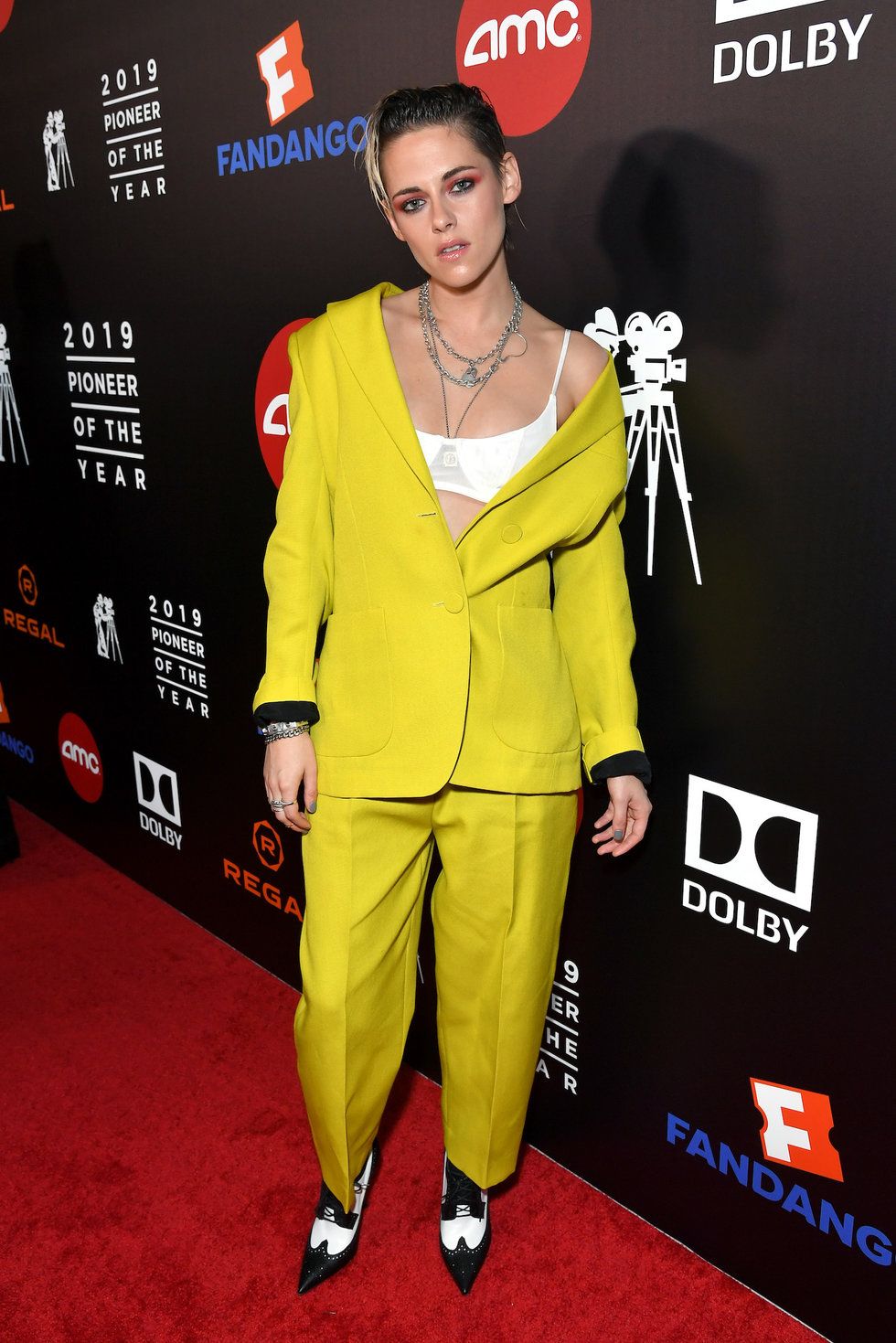 The actress is making some great, edgy style statements, and I'm sure the fashion world is taking notes. We are too!