Over the course of the end of the week, the artist, 36, got back to web-based media interestingly since inviting her child toward the end of last month with her better half, music maker David Foster, 71.
Katharine McPhee is one glad new mother!
On Saturday, she presented on her Instagram stories a photograph of herself holding her new child. The new mother is dressed nonchalantly in dark jeans and a white top as her little one's head looks out of a wrap-style transporter.
"Simply in the event that you were pondering… I love being a mother!" the "American Idol" alum composed on the image alongside two crying emoticons and a GIF of a rainbow.
The couple still can't seem to uncover their child's name.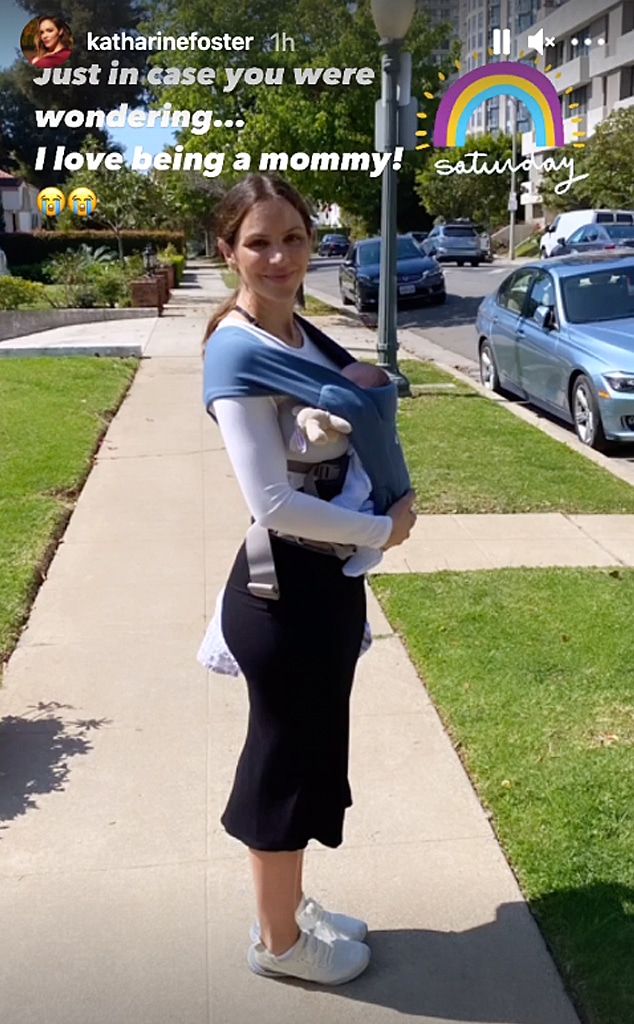 McPhee is a first-time mother, however, Foster has five girls from past connections: Sara, 40, Erin, 38, Jordan, 34, Allison, 50, and Amy, 47.
McPhee has been open about the age hole among her and Foster previously. Only days prior to conceiving an offspring, she joined "Dr. Berlin's Informed Pregnancy Podcast" to talk about her dread of being decided for their relationship from the get-go, among different themes.
"We as a whole can name things and take a gander at something for the way that it looks or presumptive worth and make a judgment," the previous "Crush" star said. "So I absolutely get the judgment at first, however, things are never as they show up, things are never precisely as they show up and I'm enamored with our romantic tale and that is the only thing that is in any way important." "It took me for some time to sort of come around to truly need to have a genuine relationship since I was exceptionally worried about people's opinion, and furthermore I simply wasn't there yet either, as well," she added.
View this post on Instagram
Stay tuned for more such updates!