The movie will also star Krasinsky's longtime friend Ryan Reynolds
John Krasinsky is one busy man! Fresh off the success of his directorial, A Quiet Place II along with other commitments, Krasinsky is already starting his next project. He has now recruited Phoebe Waller-Bridge and Fiona Shaw. The English stars will join Krasinsky and Ryan Reynolds in his next fantasy-comedy movie.
Waller-Bridge became one of the most sough-after stars after writing and starring in the Emmy-winning show Fleabag. Meanwhile, Shaw is familiar to audiences after starring as Aunt Petunia in the Harry Potter films, as well as in Killing Eve, which is coincidentally written by Waller-Bridge.
Movie details
We have a very little information about Krasinsky's next film. According to sources, it will be an original idea about a child's journey to rediscover their imagination. Production will begin in Summer 2022 and is looking to release in Thanksgiving 2023, so it's likely going to be a holiday-themed movie.
Summer 2022 seems like a good time to start for Reynolds as he's on a short hiatus after finishing Spirited, a holiday-themed film with Will Ferrell. Reynolds had been busy the past year with his film commitments as well as his work as an entrepreneur. Krasinsky had recently handed off his A Quiet Place franchise to director Jeff Nichols, but he had to exit the project. It's unlikely that Krasinsky wants to direct future instalments, so director searches will carry on. He is also ready to star in the fourth season of Amazon's Jack Ryan series.
A highly talented cast of comedians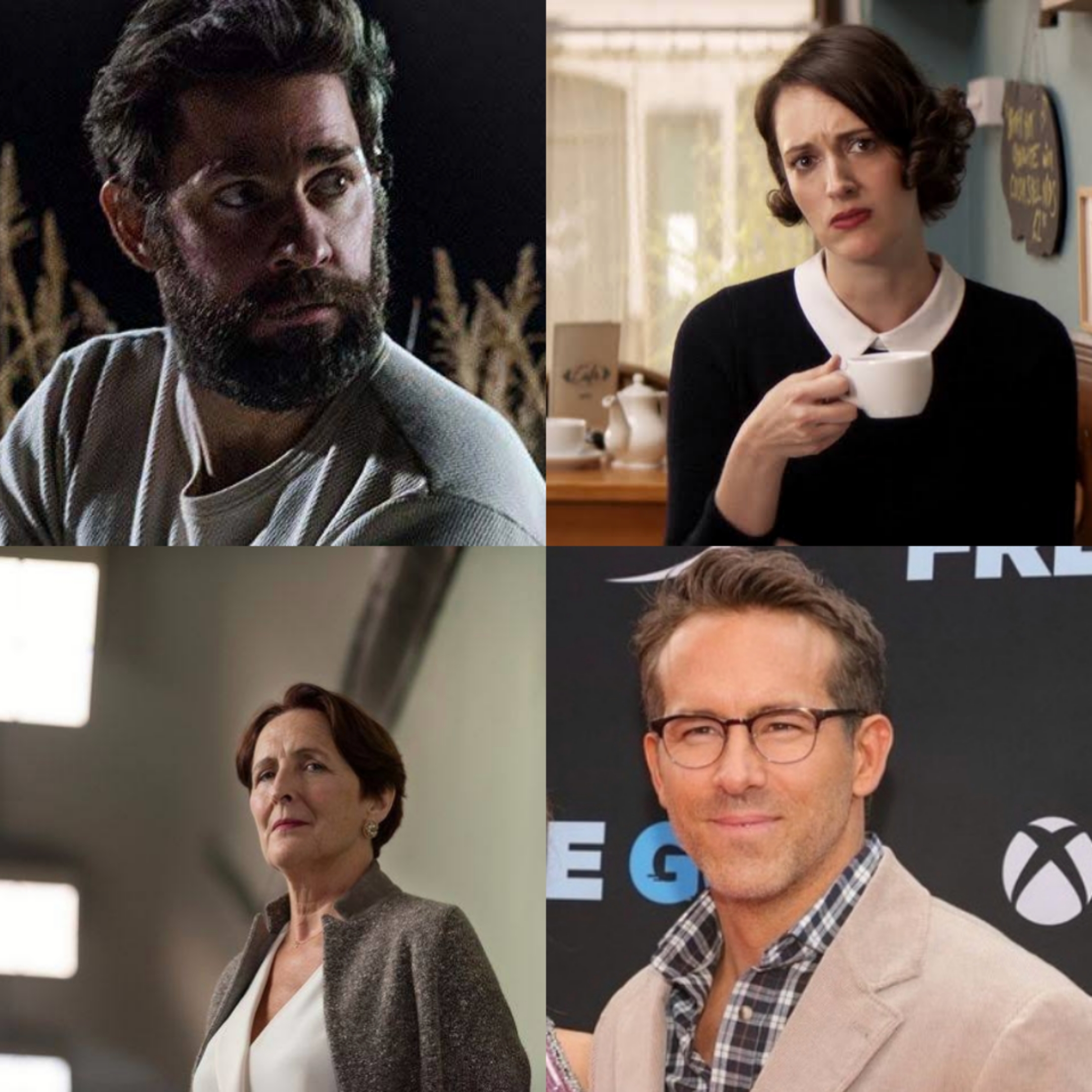 Having Waller-Bridge, Shaw, and Reynolds star alongside him in the project is a smart choice by Krasinsky as everyone is well-known at handling comedy. Reynolds and Krasinsky legendary executioners of both sarcasm and dry wit, while Waller-Bridge is excellent in both comedy as well as writing good stories. So this will be a project to look forward to.
Also read: KRISTEN STEWART REPORTEDLY CASTING THE LEAD ROLE FOR HER DIRECTORIAL DEBUT, 'THE CHRONOLOGY OF WATER'