YOU return fans taken aback
Joe Goldberg is making a return this fall. The long-awaited third season of YOU is finally coming back. It is said that the third season will premiere on October 15. Netflix has also announced the name of Joe's and Love's baby boy. Henry will be the name of their kid.
Anticipated updates
In the teaser of the YOU season 3, we saw a father uncanny and creepy video. There was a cake cutting and the whole video described who and why the name 'Henry'. Joe's voice seemed as intimidating as ever, even his words were strong.
YOU have been based on the novel of Caroline Kepenes. Penn Badgley is the charming serial killer Joe. Tati Gabrielle, Dylan Arnold, Shanlita Grant, Travis Van Winkle, Scott Speedman, Michaela McManus, Shannon Chan-Kent, Ben Mehl, Christopher Sean, and Chris O'Shea will be the new faces that will be seen in this upcoming season.
Plot:
Now, since Joe and Love have been married to each other and raising a baby together. They are living in Northern California.
Meanwhile, they are now constantly surrounded by rich entrepreneurs and judgemental people. Joe can be seen as a more mature character. He is focusing on becoming a good father and husband.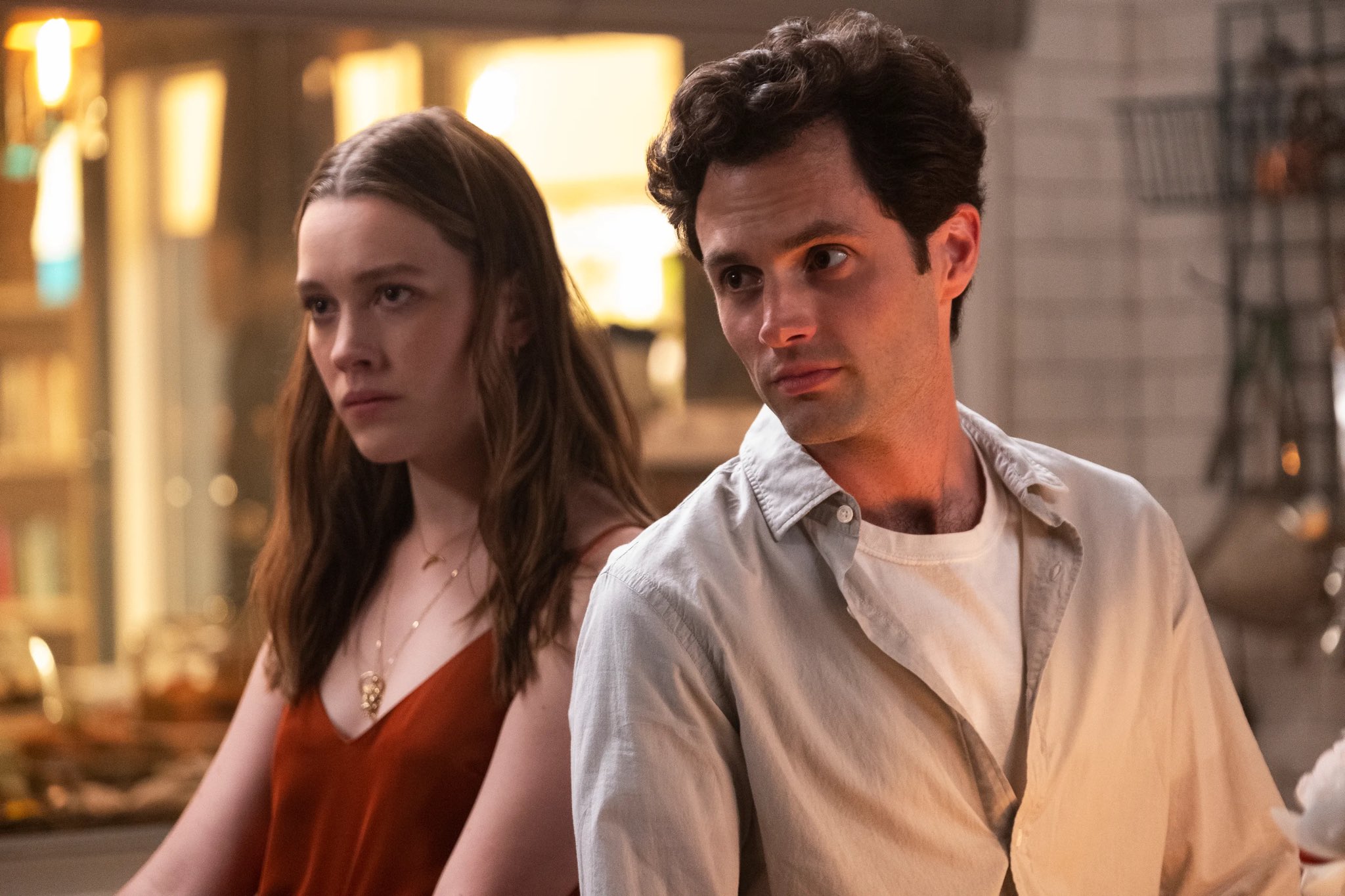 Love has been as impulsive as ever. Joe is looking for his heart, his true love. Has his true love been living in his neighbourhood ever since?
However, Joe has said before that Joe and Love are not soulmates. There are much more things on the lone and we can expect so many twists and turns in this upcoming season. Joe also seems to be afraid of Love's impulsiveness.