The recent news disappointed the Jersey Shore fans big time. It seems the fist-pumping era of Snooki is over, just like that. Snooki was a longtime reality star of the show Jersey Shore. And recently during one of the episodes of the show "It's happening with Joey and Snooki", she revealed major news to her fans which took everyone by surprise.
Snooki broke the news with an aura of mystery,  "So here comes my breaking news, you guys." Snooki told her listeners there are reasons why she took that decision. She said it was a hard decision and she feels like throwing up. Snooki further said, "Ok, you guys, I love you so much and don't hate me for my decision, but I have to do what's best for me at the moment, and I'm retiring from Jersey Shore."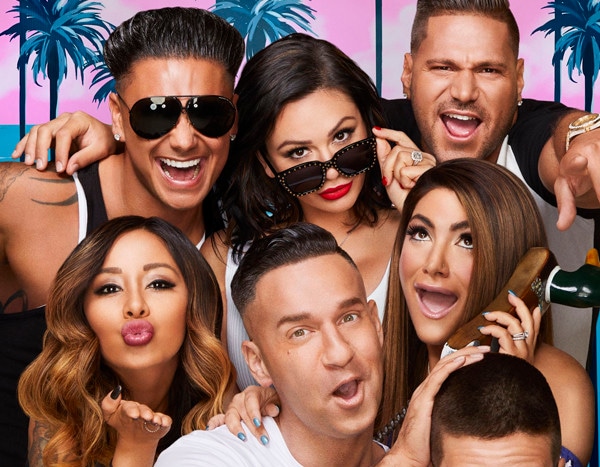 She said she won't return to Jersey Shore for season four. She has lots of reasons to leave, but the main one is that she cannot do it anymore. Moreover, she also cited her family lifestyle as a reason to step back. Snooki said she hated staying away from the kids and she didn't like partying for three days in a row, it wasn't her lifestyle anymore. She tried quitting the show a lot of times because she was finding it hard to maintain a balance between the show and her family. Snooki recently welcomed her third baby Angelo LaValle.
Snooki further mentioned she wanted to come off as a good person and the series had a lot of drama. She also said, "I'm not leaving my kids days on end to film this show when that's the result of it." She and children even received death threats from certain people." Snooki just wants to do what's best for her and she isn't comfortable working in the show with the ongoing direction.
Sources said the roomies aren't surprised by her decision. The source also said her fight with Angela was when Snooki tried to quit the show. She almost did since she had a tough time going to and fro, leaving her family behind. But of course, the family is the priority and it trumps everything else. So even though she loved her Jersey Shore friends, she cannot continue working on the show. However, she tried to clear everything out. Snooki said that she loves her roomies and is not going anywhere when it comes to them and them being her family.