Jennifer Lopez keeps on proving again and again that age is nothing but just a number. Even at 50, she rocked the stage of Milan Fashion Week like no other.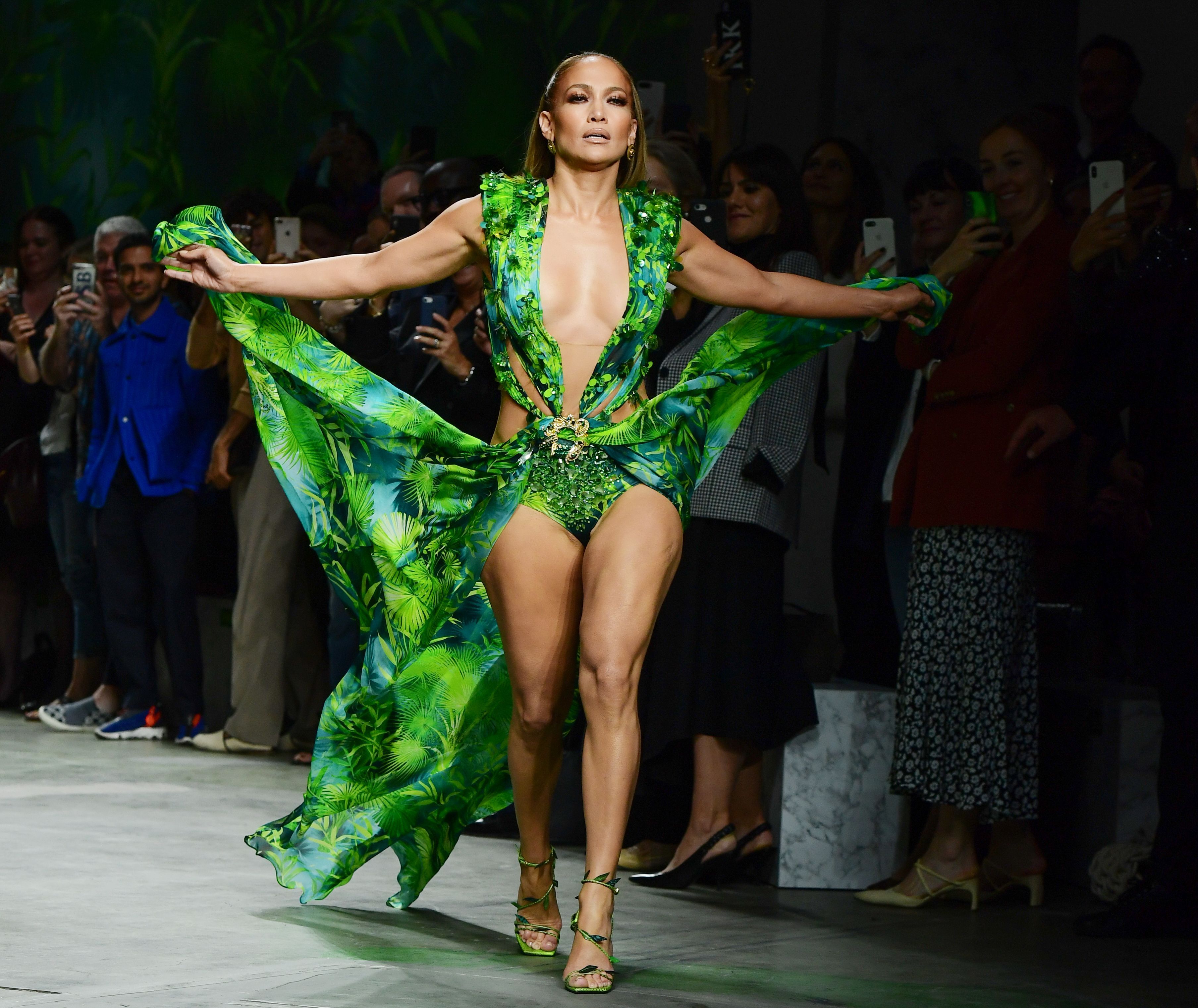 In a slightly modified form of her 'famous green dress,' Lopez made her appearance as the show stopper on the Spring 2020 Versace fashion show last Friday, September 20, 2019. She wore her infamous green dress in the Grammy of the year 2000. Getting into a similar one in this year's ramp walk at the Milan Fashion Week, Lopez looked as stunning and as gorgeous as she did around 20 years back. One has to agree, Lopez's age has not increased even a bit from then.
Walking through the elongated stage, Jennifer Lopez, the 'Hustlers' star, was dripping with confidence as her long, green dress followed her from the sides revealing her perfectly toned legs. Her hair-do went perfect with the attire and added that last bit to her look as it exposed the bare edged design of the front portion of her dress. Earlier, when she posed in a half-nude dress, Lopez acknowledged the fact that cloth was kept at its place by 'a generous helping of double-stick tape.'
A similarity is being drawn with Lopez's dress from the Spring collection of 2020 with the one she wore at the Grammys in 2000. However, the two are not precisely similar. The previous one was full-sleeved, whereas the recent one is sleeveless. Also, the recent one is backless, which was not the case with the last one.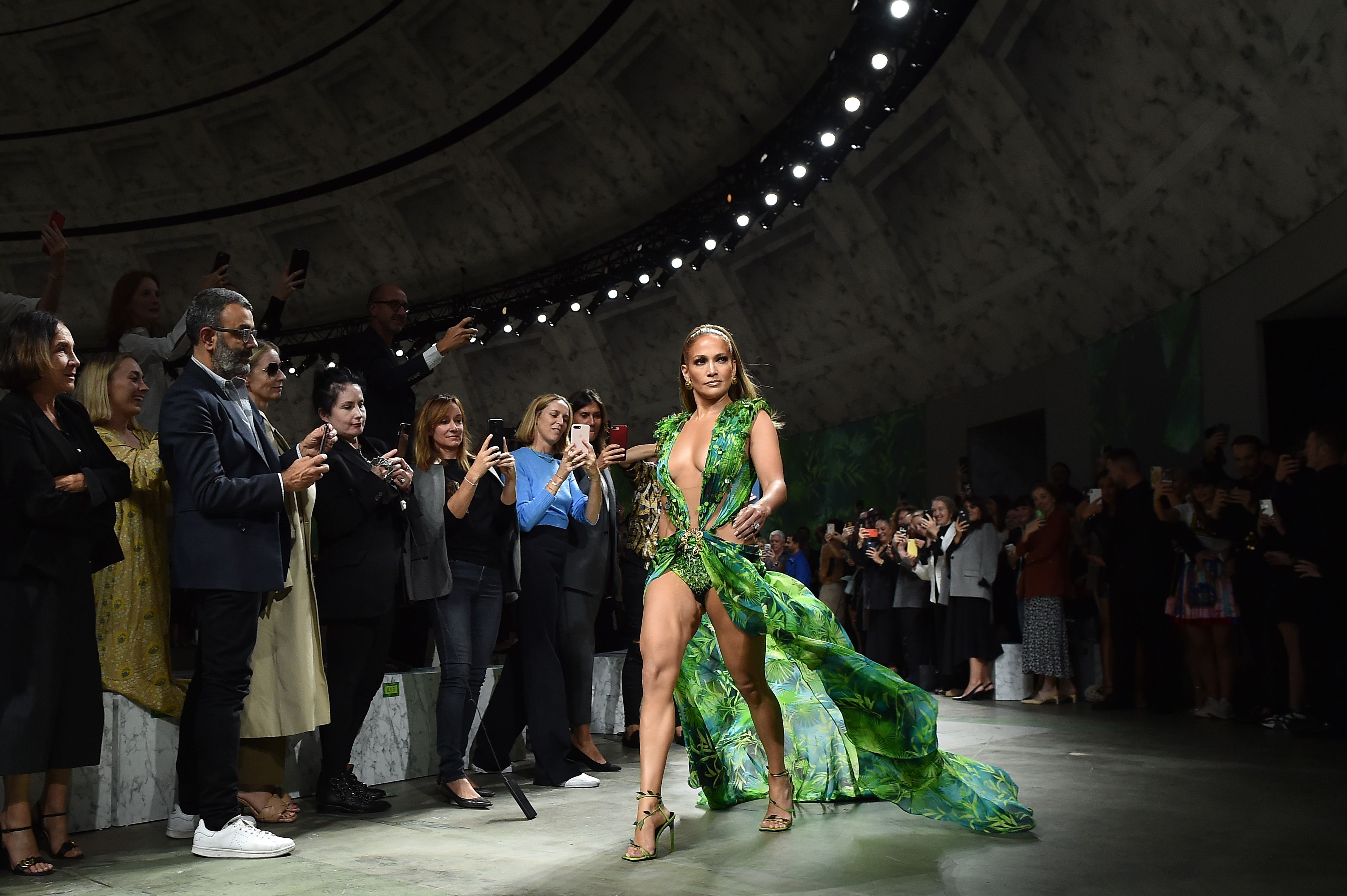 The walk-routine of Lopez was not disclosed until the time she appeared on stage. Thus, it was indeed a moment of surprise for the audiences, and hence, they could not control but took out their cellphones to save a glimpse of the unexpected happening.