The longest-running live-action comedy is back
FX's It's Always Sunny in Philadelphia achieved a new milestone when it was renewed for the fifteenth season in 2020. The comedy series is now the longest-running live-action comedy series in American history.
It's Always Sunny in Philadelphia first came out in 2005, and was created by lead stars Glenn Howerton and Rob McElhenney, with additional writing credits going to Charlie Day. They never missed with a single season, and had always kept the series relevant, funny, and absolutely chaotic.
Release date, trailer and cast
The trailer gave away events and provided zero clues about what the story will be this time. We see Dennis (Glenn Howerton) talk about listening to the universe or doomed to have sex with old people, Dee (Kaitlin Olson) making a movie (I think), Frank (Danny DeVito) talking about doing business with Jeffrey Epstein and going to his sex island, Charlie (Charlie Day) talking pure nonsense, and Mac (Rob McElhenney) fumbling up his sentences and sounding gay again, and this time involving God as well.
It's Always Sunny in Philadelphia will air on FX on December 1, 2021, and will be available to stream the next day on Hulu.
About season 15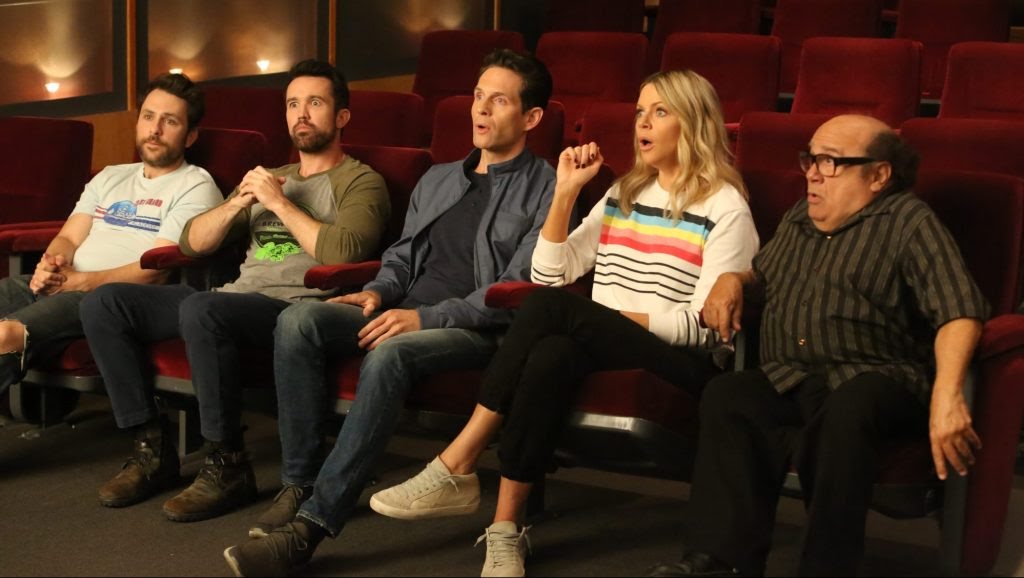 As mentioned above, the show addresses relevant issues, and the creators have said that there is actually an episode titled, 'The Gang Gets Quarantined,' where everyone quarantines themselves in the bar after an alleged flu breakout. They will be addressing the coronavirus pandemic and the current political climate as well.
Howerton will be returning to writing after taking a break for the two previous seasons, and said that he believes this season of It's Always Sunny in Philadelphia will be the best one in many years.
Also read: RIDLEY SCOTT CONFIRMS PILOT EPISODES FOR 'BLADE RUNNER' AND 'ALIEN' SERIES IN DEVELOPMENT!