It seems like Captain Marvel is not only busy protecting the Marvel universe while doing some kick-ass action. She is also rocking the red carpet at the Oscars as well! Brie Larson was at the Oscars and was looking fantastic setting some major fashion goals.
Brie Larson Looked Stunning At The Oscars This Year!
The actress was looking absolutely stunning in a Celine by Hedi Slimane dress adorned in 13,000Swarovski crystals. Brie walked the red carpet in the bedazzled gown with a flowing cape that without an inch of doubt only Captain Marvel could pull off. The cape was giving some major superhero vibes.
Moreover, the actress is no stranger to fashionable dresses and to create a style with minimum accessories. She had earlier surprised fans while she was on the Avengers Endgame Promotional events or back when she hosted the Jimmy Kimmel show.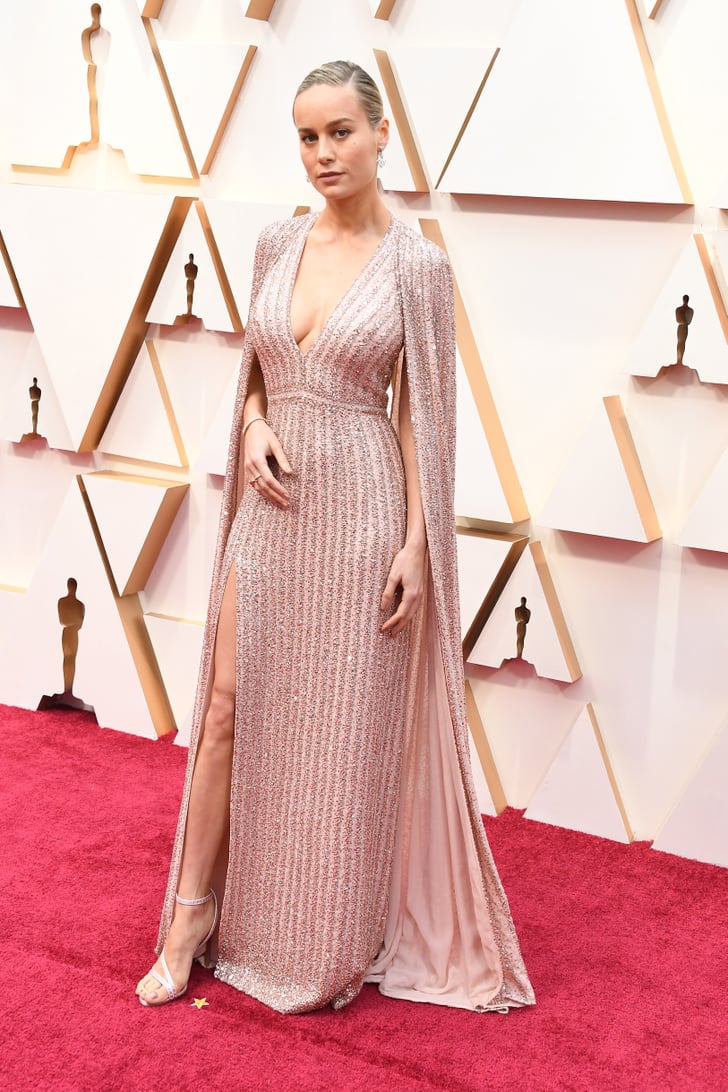 Captain Marvel Was Looking Beautiful And Chic With A Dress And A Cape!
However,it seems like Captain Marvel star Brie Larson was not the only one who surprised everyone. Regina King also wore some really expensive designer jewelry that created quite a buzz all over the social media. Other actresses also looked stunning while they posed for the paparazzi.
Furthermore, the event was a starry affair with all A- listed celebrities and everyone made it into the newspapers for being way too fashionable! While there were some clear wins this year with iconic actors like  Brad Pitt and Joaquin Phoenix bagging the Academy Award. Renee Zellweger won the best actress award as well. All the stars who won gave an incredible and touching acceptance speech. EvertoneEcheered these winners who thanked their heroes and co-stars for this big win.