Camila Cabello is a Cuban-American singer, songwriter and actress. She became popular as the member of the girl group fifth harmony. While she was in the team, she also made many songs like "I Know What You Did Last Summer" with Shawn Mendez and "Bad Things" with Machine Gun Kelly. She reached no 4 spot on the billboard hot 100 list. In December 2016 she left her group and released various collaborations like "Hey Ma" by Pitbull and J Balvin for The Fate of the Furious soundtrack.
Camila Cabello's relation with Shawn Mendez
Camila Cabello and Shawn Mendez have been dating since the past eight months. The dating stated in July 2019. It has been in a lot of controversary with people accussing them to form a relationship for publicity. Shawn Mendez stated that the relationship is real and not any publicity stunt.
What Camila Cabello said?
Camila Cabello revealed that being in love can be exhausting at times in an interview with Jimmy Hills at the global awards.
Camila Cabello and Shawn Mendez collab song Senorita was hit. However Camila Cabello expressed that their love has been emotionally exhausting and she isn't sure about doing another collab song anytime song. "I want more, we want more, but honestly we're being in our twenties," she said.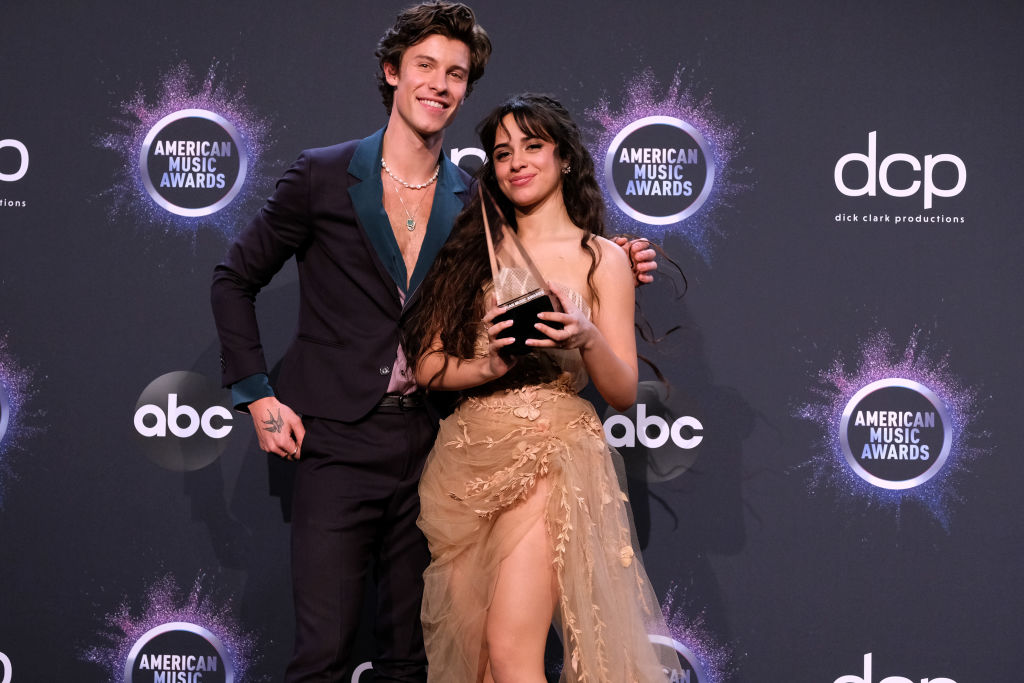 Jimmy Hill futher asked her if they were busy to record together. To this Camilla Cabello said,"No, not even like that. Just like being in love is exhausting, it takes it out of you. We can't even go to the studio, we can't, yeah. We're trying to calm down."
Jimmy Hill joking asked if they were too busy in other ways. To this Camila said,"No, no. I meant emotionally! Dang it."
It seems that their busy schedule has made it difficult for them to spend time with each other.