The fourth edition of Money Heist is back to entertain you and end your wanderings about its release date. So, let us find out what does the writers are planning for a BIG Heist this time…
When are we expecting it to air ??? 
This fourth season brought forth by Netflix has its release dates confirmed after a long wait seen by the La Casa de Papel fans. The 4th Season would be returning back to the screens on 3rd April, 2020 and all the episodes would be exclusively available to the online streaming platform, Netflix. Well, the release of this season is just before the completion of a year of the previous one that was aired on 19th July, 2019.
What faces would you come across in this Season ???
Yes, we are talking about whichcharacters would stay and which characters will be newly penned down. One can easily identify the cast from the trailer released earlier. The role of Lisbon would be played by Itziar Ituno, Esther Acebo would portray the role of Stockholm, Ursula Corbero as Tokyo, our Professor would be Alvaro Morte, Miguel Herran is Rio, and so on. So far there are no new additions in the existing cast.
Want to know what this Season has for you ???
As far as the sources are concerned there are no hints given as on what will Money Heist 4 have as its Plot but from the cliffhanger ending of the previous season when the lives of a lot of characters was in air one can some what make out what can be the Plot for this season.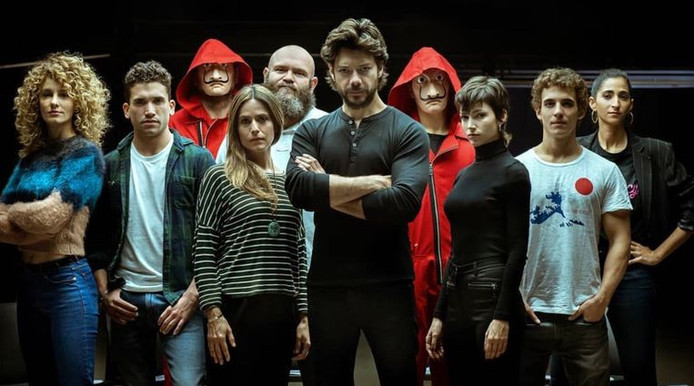 To stay tuned and updated with the latest hip and happenings of the entertainment industry and other latest buzz keep following the Morning Picker.