Let's find out the review of the pilot episode of Dispatches from Elsewhere Season 1.
Premiering of Dispatches from Elsewhere Season 1
Dispatches from Elsewhere is a television series of America. It is an anthology drama based on 'The Institute' by Jeff Hull and Spencer McCall. The drama is created by Jason Segel. The drama began premiering on AMC from 1st March 2020. The cast of the show includes Jason Segel as Peter, Andre Benjamin as Fredwynn, Eve Lindley as Simone, Richard E. Grant as Octavio Coleman, Sally Field as Janice Foster and Tara Lynne Barras Young Janice.
The show will contain 10 episodes. Only two episodes have been released till now with the first one called 'Peter' and the second one as 'Simone'. The show is a science fiction type in which four people are drawn to a world of philosophy, technology and magic. It is not known or made clear where the show is headed or how will it end in the finale.
Dispatches from Elsewhere Season 1 'Peter' review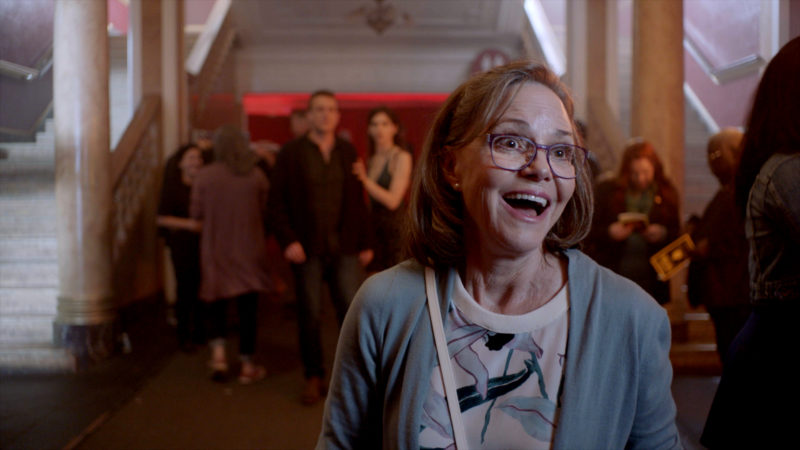 Dispatches from Elsewhere Season 1 Pilot and first episode 'Peter' is all about the character Peter. The episode is narrated by Richard E. Grant, playing the role of a narrator. He introduces the character of Peter in the first episode and describes him as a bland and meek individual living alone. In the first episode Richard's way of staring into the camera and suddenly stating that most shows waste time on set up, so he is quickly going to the good stuff is being said as unusual.
Grant's narration is also said as arch philosophical ways of speaking which is intentionally written. He told during the introduction that he lied and joked but did not bother to make clear as to about what exactly. The show is being described as a weird one after the premiere of the first episode.