Recently, an interviewer asked the former One Direction member "Harry Styles" about his sexuality. Interesting right? We know that many fans have this question on their minds. Let's see what the 'Adore you' singer has to say.
So, Mr Styles was asked in an interview about his lace blouse and his pearl earrings. But Styles was not agitated or awkward. He replied " There are lines marked between the fashion choices of Men and Women, but that's not going to stop me. If I like something then, what man and what woman! I am still going to put it on." He stated that " Once you are comfortable with yourself, these things don't matter anymore."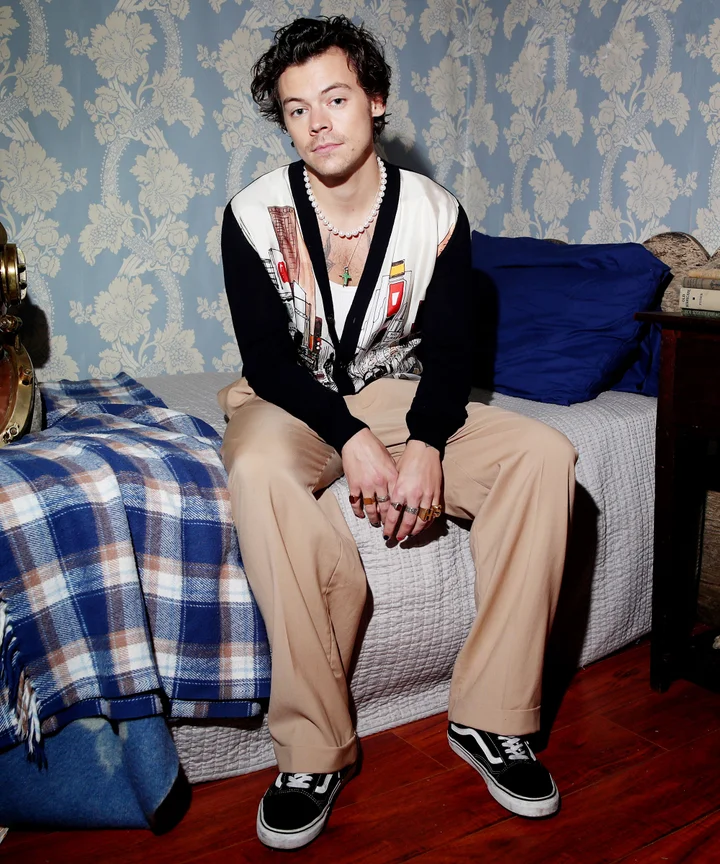 Then there came another question regarding his unique choices. Harry replied that fashion was something to him through which he could express himself. It taught him to accept himself in a way. He also said that it didn't mean he was throwing little hints for the audience and media to get to know about his sexual preferences. Harry is someone who wants certain things to look a certain way so that it looks cool. It didn't matter to him if it looked kind of gay, bisexual or straight.


"For me, sexuality is something that's fun and I think it nothing more than that", Styles said. Yet, the 25-year old didn't react with that question and said that " It's a job where you are at some point of time will be asked by the people for this kind of matters, other than complaining about it, you respect that somebody is going to ask you that, and you kind of think that they will respect to your point of view also." Recently the singer got kind of closure with his ex-girlfriend, Kendall Jenner, at the Late Late Show with James Corden where they spent a good time.