Now, this is something really major. David Benioff and DB Weiss, who were Game of Thrones showrunners abandoned all their plans. They won't work on a Star Wars trilogy as planned. The duo said the day only has a few hours and they couldn't do justice to both Star Wars and Netflix projects. So they are both stepping away.
The two signed a $200 million deal recently with Netflix to produce their content. And now after walking away from the Star Wars trilogy project, the duo only wants to concentrate on creating content for Netflix in the coming years. The first Star Wars movie was due in 2022. Lucasfilm president Kathleen Kennedy said Benioff and Weiss are two incredible storytellers. And they are hoping to include the two on their team after they are done with their busy schedules. Fair enough.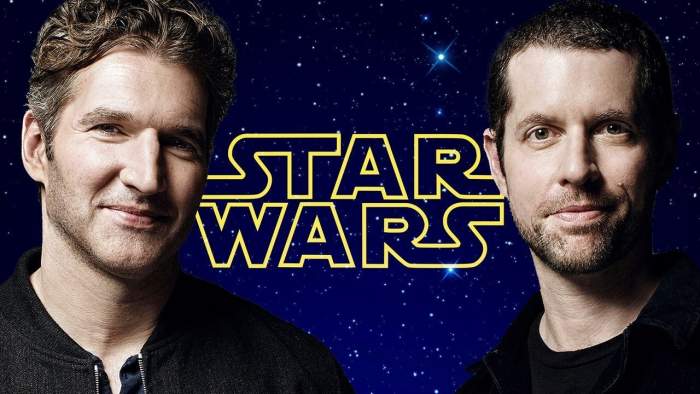 The two boys said they love Star Wars. And getting to talk to George Lucas about it was the thrill of their lifetime. They said they will always be in debt under the saga that changed everything. We do not know as of now whether Disney will still work on the trilogy after Benioff and Weiss are not in the team anymore. But apparently director Rian Johnson is working on another Star Wars trilogy. Kevin Feige, the producer of Marvel Cinematic Universe, is also working on a separate Star Wars movie. Star Wars episode IX: The rise of skywalker will also release in December.
While some fans are upset about the exit of the writers, some are heaving a sigh if relief. Specially the GOT fans. Obviously they do not want a repeat of what happened in the last season of GOT. Moreover, the Star Wars trilogy isn't the only project the writers took a leave from. They were also supposed to take on Confederate, a spin on the alternate history show. But now, the show is totally shelved.