Rocky Mountain is a household name when it comes to mountain biking. The Canadian brand has been designing and building mountain bikes since 1981, actively shaping the sport. The Slayer has been an integral part of Rocky Mountain's portfolio since 2001, and the latest iteration of the bike has received some updates and improvements. With maximum suspension travel and a new frame, the 2023 Rocky Mountain Slayer is complemented by integrated storage, dual-crown fork compatibility, and other highlights. In this article, we'll take a closer look at the new Rocky Mountain Slayer, its features, and what it can do.
Integrated storage and dual-crown compatibility
One of the most significant and noticeable changes in the new Rocky Mountain Slayer is that it comes equipped with integrated storage. This feature is incredibly practical and convenient for riders who like to be prepared when hitting the trails. The storage is part of the downtube and has ample space to store essential tools, spare tubes, and other biking accessories.
The 2023 Rocky Mountain Slayer can also be configured with a dual-crown fork. Dual-crown forks are ideal for riders who tackle the most challenging terrain and need a fork that can handle aggressive riding. With a dual-crown fork, the bike's steering is more stable and precise, and the fork can handle impacts and landings better than a single-crown fork.
Geo concept and carbon frame
The 2023 Rocky Mountain Slayer is built on a full carbon frame, which is significantly different from the alloy swingarm of previous iterations. Rocky Mountain has also updated the frame's geometry, with a new concept that considers each frame size individually. The geometry concept leads to a more consistent ride experience regardless of frame size.
Smoothlink Suspension Design
Like its predecessors, the new Slayer relies on Rocky Mountain's proprietary Smoothlink four-bar suspension design. The bearing layout has been revised, resulting in an even more robust rear triangle. The new Slayer's suspension generates an intimidating 180mm of travel front and rear.
Ride-4 Flip Chip
The Ride-4 flip chip is a Rocky Mountain exclusive feature that lets you adjust your bike's geometry and suspension to your liking. The chip is placed in the shock mount and allows you to tweak your bike's final progression and geometry. Moreover, there's an additional flip chip in the dropout, enabling the adjustment of the headset angle.
New wheel-size configuration
One of the most remarkable trends in mountain biking is the shift to larger wheels. With the new 2023 Rocky Mountain Slayer, you can choose between a full 29er setup and a mullet bike with a 29" front wheel and smaller 27.5" wheel at the rear, regardless of the frame size. This configuration allows for better traction and speed while maintaining the benefits of maneuverability offered by the smaller rear wheel.
Final thoughts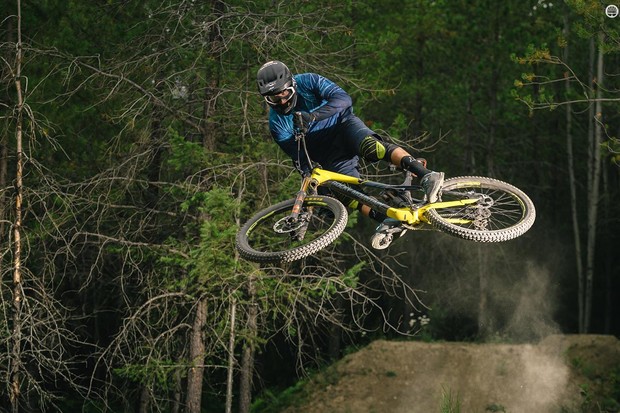 The 2023 Rocky Mountain Slayer Carbon 50 is a tremendous upgrade of its previous versions. With a new carbon frame and integrated storage, the Slayer takes on a new dimension in terms of convenience and practicality. While the new wheel-size configuration options provide riders with versatility, the dual-crown compatibility and the Ride-4 flip-chip caters to riders looking for aggressive descending.
The Rocky Mountain Slayer is a perfect bike for all die-hard riders looking for the best in performance, practicality, and style.
Frequently asked questions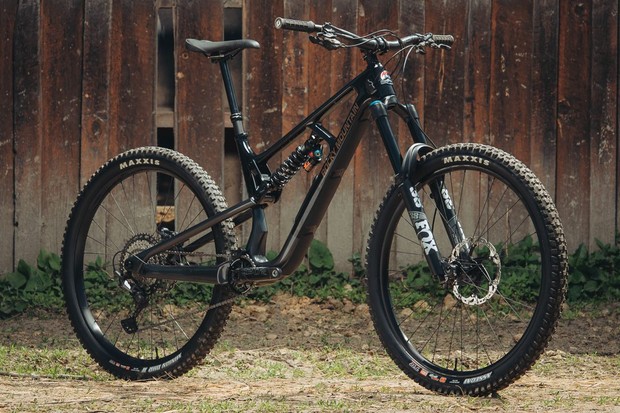 What is Rocky Mountain?
Rocky Mountain is a Canadian brand that designs and manufactures mountain bikes. They have been designing mountain bikes since 1981 and have been instrumental in shaping the sport of mountain biking.
What is the Rocky Mountain Slayer?
The Rocky Mountain Slayer is the Canadian brand's biggest big-mountain rig and freeride bike. It is a full-suspension mountain bike made for aggressive descending and big jumps.
What is integrated storage?
Integrated storage is a feature that is becoming more common in mountain bikes. It allows riders to store essential tools, spare tubes, and other accessories in the bike's downtube. The storage is typically accessed via a hatch in the downtube.
What is a dual-crown fork?
A dual-crown fork is a fork that has two crowns, one above and one below the headtube. This design provides additional stability to the front end of the bike, making it more suitable for aggressive riding and big jumps.
What is a full carbon frame?
A full carbon frame is a bike frame that is made entirely of carbon fiber. Carbon fiber is a lightweight and durable material that is used in many high-performance bikes.
FAQ.