Emma Watson's upcoming movie "Little Woman" is going to hit the theaters on Christmas. The cast is busy promoting the movie by giving interviews and appearing in talk shows. But it seems one of their lead actors is absent. Emma Watson was last seen in the New York premiere on December 7. But she was not present in the press tours which the other cast members attended. Moreover, Watson is doing a little promotion of her own.
Greta Gerwig, Saoirse Ronan and Florence Pugh began early through a press conference in Beverly Hills on October 28. Florence Pugh, who will play the role of Amy March in the film, went to a Golden Globes party with the director, Greta Gerwig, and the producer, Amy Pascal, in November.
The whole cast had a grand dinner party in the house of the author of "Little Women" Louisa May Alcott, but Emma Watson was still not there.
Eliza Scanlen, Florence Pugh, Laura Dern, Saoirse Ronan and Greta Gerwig were there for a SiriusXM Town Hall about the film on  December 9. Three of the four March sisters sat down with "Today" on Dec. 10.
Saoirse Ronan went to "The Late Show with Stephen Colbert" for promoting the movie. And Florence Pugh appeared on the next day show. Louis Garrel, Saoirse Ronan, Greta Gerwig, Florence Pugh and Timothee Chalamet all attended the Paris premiere.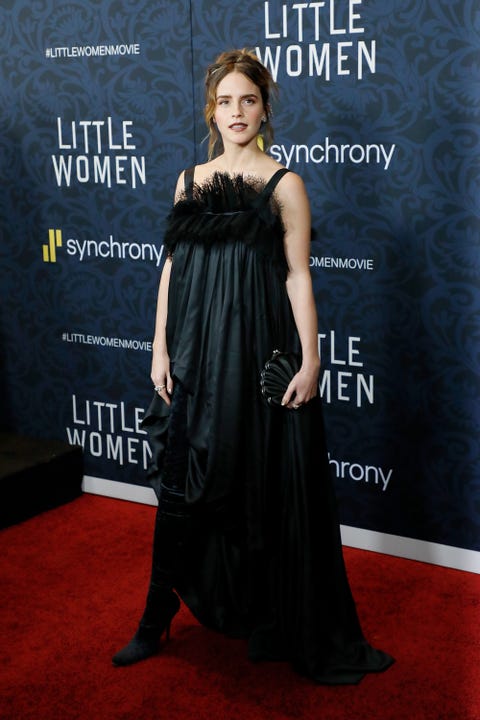 Meanwhile, Emma Watson was busy promoting it in her own unique style. While all the cast members were attending the press tour, she is doing her own, separate promotion.
After attending the premiere of the movie in New York, she has been doing her bit to promote the movie on her own. Watson announced on her Instagram page that she has teamed up with "The Book Fairies" to hide the 2000 copies of the book in 38 countries. Each of these books contains a special note from her.
Over a hundred different editions of Louisa May Alcott's novel have been hidden around the world. And the hunt has already begun.