Blunt shares insight from "Edge of Tomorrow" in a recent interview
Emily Blunt recalls her days on the sets of "Edge of Tomorrow" which was a highly appreciated film full of fictious story with the involvement of scientific terms. Tom Cruise being one of the finest and most experienced actors, helped Emily Blunt in many ways at the set but his way appeared a little harsh to Emily Blunt.
During an interview, Emily shares about the day which is still fresh in her mind when Tom Cruise yelled at her and told her to stop being a 'p***y'. That was a scene of Rita Vrataski(character played by Emily Blunt), where she was undergoing intense physical training. The scene was very difficult for her, and she said that she had struggle with demanding choreography. At that time, Cruise stepped forward and tried to pull her over the role. Emily said, "I was just really struggling and Tom, God bless him, he just stopped everything, and he just went, 'Emily, stop being such a p***y. You can do this. I have complete faith in you. Now get on with it."
'Tom Cruise is incredibly fun' -says Emily Blunt
Blunt was quite shocked after she heard such a thing from him as she wasn't expecting that to come, but in the end, she was motivated to push through. "It was very bizarre, but it worked," she said, she further tells that it made her laugh, and she was able to continue later. It was indeed a turning point for her, and she was grateful to Cruise for doing such thing.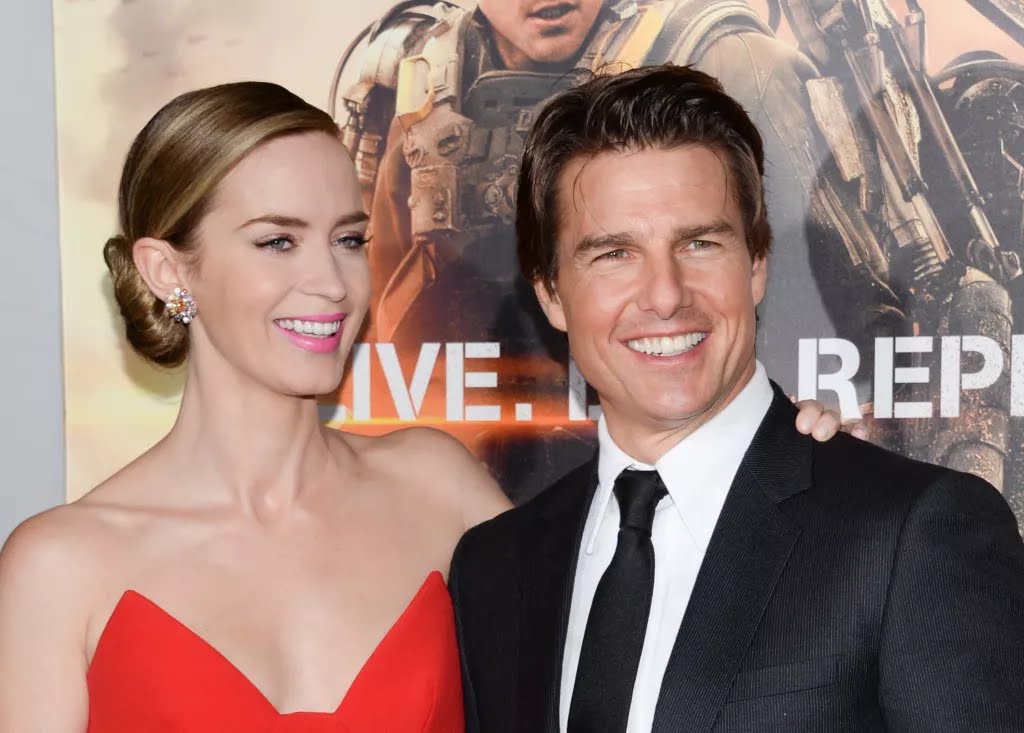 Moreover, Cruise being versatile and hardworking person, Blunt praised the actor for being so much dedicated towards his work in very disciplinary manner. Doug Liman directed film,"Edge of Tomorrow" was a hit which grossed over $370 million and got Blunt a nomination for Critics' Choice Award for Best Actress.
Also read: JENNIFER LAWRENCE CLARIFIES "IT CAME OUT INCORRECT," REGARDING HER COMMENT ON FEMALE-LED ACTION FILMS