Fans seem to be hooked with the dark comedy show starring Christina Applegate and Linda Cardellini as two women who meet at a grief counseling seminar and become close-knit friends. Dead To Me Was an instant hit after it's debut in 2019 on Netflix.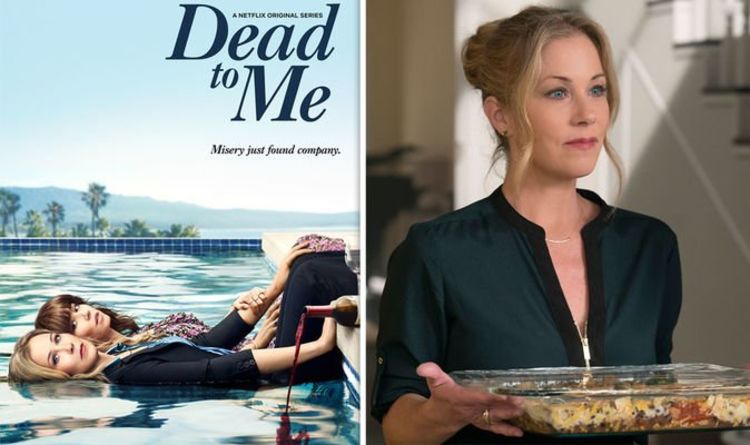 When Is Dead To Me Season 2 Releasing On Netflix? Here's What We Know.
Well, we have some good news as the show got renewed for a second season as announced by Christina Applegate on her Twitter, along with a pic of her and co-star Linda Cardellini. Let us take a look at the announcement.
Fans are still stuck over the major cliffhanger with Jen and Judy played by Cardellini standing over the dead body of Judy's ex-fiancé Steve. Fans were quick to assume that Jen is seemingly the one who shot him.
My girl We got more time together. I love you pic.twitter.com/S7xdFj6mzk

— christina applegate (@1capplegate) June 4, 2019
Did Jen Actually Shot Steve? If Not Then Who Did ?
The show's creator Liz Feldman opened up about this very scene in an exclusive interview that it is not what it seems to be. Netflix has too officially announced a second season for the team to disclose who actually shot Steve? While fans are speculating it is Nancy, the creator has something say about the whole mess the girls are into.
Felman further stated in an interview that the show explores the dark sides and the light sides of grief, loss, forgiveness, and friendship. Fans can rest assured that there will be more darkness to come. The show has been tagged as the darker version of Grace and Frankie by fans! The bond is surely between the two girls and well the darker escapades makes the show unique. Fans are eagerly waiting for yet another fiasco to open up in the second season.