The latest reimaging of the cult classic might be its most unique adaptation yet
Jules Verne's classic novel Around the World in 80 Days gets its most innovative reboot yet. The world's most famous race against time will next premiere on MASTERPIECE on PBS. The series will have eight exciting episodes and will run from January 2 to February 20, 2022 at 8/7c.
Cast and story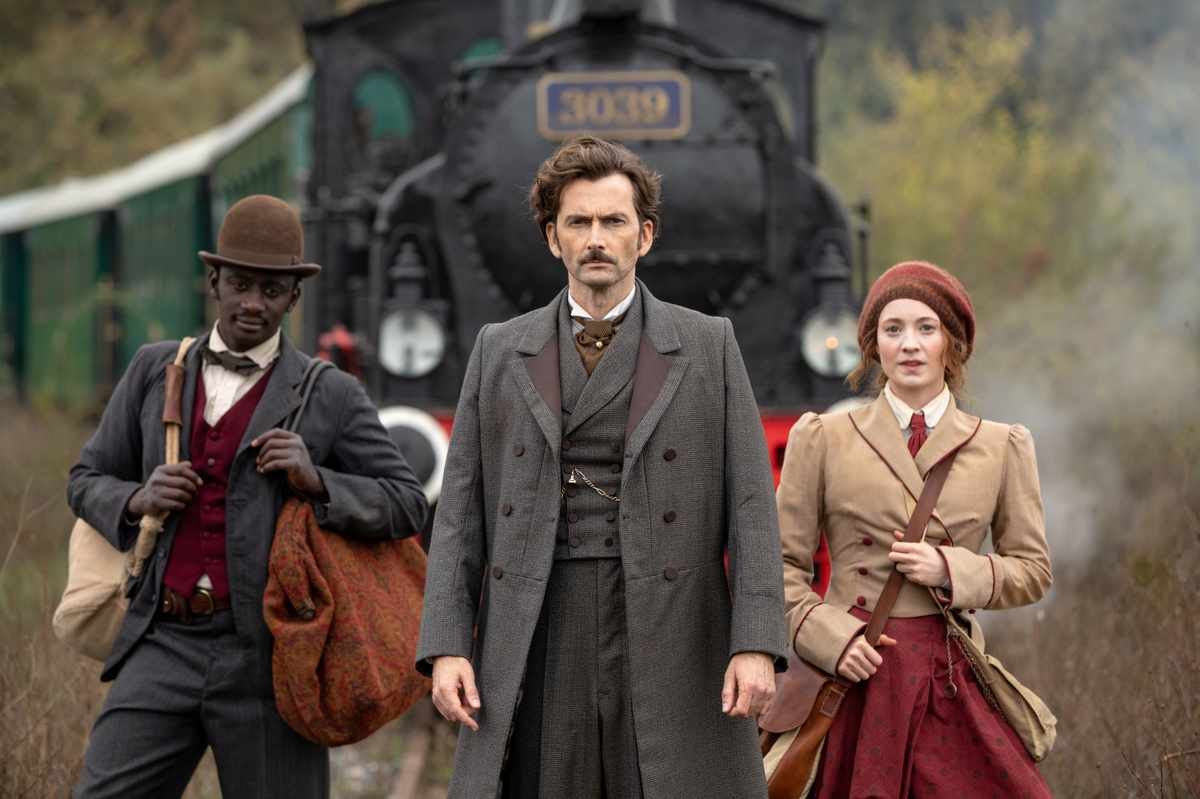 Scottish actor David Tennant (Doctor Who) stars as Phileas Fogg, an Englishman who bets a grand 20,000 British pounds that he can circumnavigate the planet in just eighty days. The bet was impossible, given that the story takes place in 1872. Ibrahim Koma (As Far as I Can Walk) stars as Fogg's sharp-witted French wandered Passepartout, and Leonie Benesch (Babylon Berlin) stars as Abigail Fix, the tenacious daughter of a British newspaper magnate. However, the journey turns out to be much more adventurous than they had intended.
The trio plans to head east from London on October 5, 1872, and be back at the the city's Reform Club before 1 O'clock on Christmas Eve. To finish their journey, they take ships, trains, balloons, camels, stagecoaches, and other transportation, while fending off dangerous obstacles.
Other cast
The story contains some helpful, dangerous, and interesting characters who both help them and make them side-tracked in their journey. Among this is the crooked English Libertine Jane Digby (Lindsay Duncan) and her current husband Sheik Medjuel el Mezrab (Faical Elkihel), U.S. Marshal Bass Reeves ( Gary Beadle), who is changing things in the Old West, and private detective Thomas Kneedling (Anthony Flanagan), whose methods are unconventional.
In conclusion, we get a fast-paced story with adventure and heart as we join Fogg and his companions as they go through revolution, starvation, false arrest, and life-threatening attacks. With every adaptation, the story brings forth something new, and this iteration will be no different. So don't miss the premiere on January 2nd.
Also read: TOM HOLLAND TEASES "ONE OF THE COOLEST SCENES I'VE EVER SHOT" WITH THREE OTHER SUPERHEROES FOR 'SPIDER-MAN: NO WAY HOME'