Season 11 was particularly eventful with numerous cameos
It has been officially announced that Curb Your Enthusiasm starring Larry David will return for season 12 on HBO!
The actor himself confirmed the news on Sunday night at an Emmys event. Larry was among the guest present at the DGA, presented by HBO Max. They also screened an episode from season 11 of the show, "The Watermelon," followed by a live panel discussion. The panel was hosted by Rich Eisen and featured producer Jeff Schaffer, Susie Essman, Jeff Garlin, J.B. Smoove, Richard Lewis, and Cheryl Hines.
About Curb Your Enthusiasm Season 12
Eisen shared the news later on Twitter, saying he asked Larry the ultimate question: "Will there be another season of Curb?" The 74-year-old comedian responded with a "Yes," but did not discuss further. We have no information on production details or the actors.
But that has always been the case with the series. Curb's return is never a sure thing. The series has been around for 21 years, but has taken hiatuses in between. The longest among them came between 2011 and 2017.
But we may have gotten a hint about the show's future much before that. Smoove told Variety that he thinks Larry can make more seasons, more episodes, and more storylines. He added that the more the world changes, the more toys that Larry has at his disposal, and that he's excited right now.
About Season 11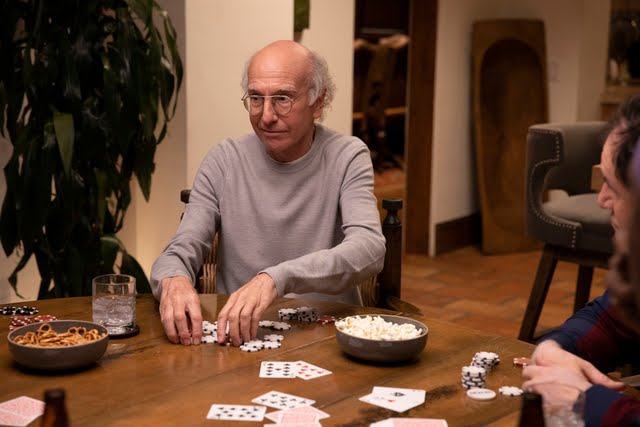 Season 11 finished airing in December, and had an interesting story. A burglar drowns in Larry's pool, and he faces the heat for not enclosing it in a 5-foot fence. In order to not complicate things further, Larry hires the burglar's niece for the latest show he's working on. The season also featured celebrities like Julie Bowen, Woody Harrelson, Jon Hamm, Tracy Ullman, Bill Hader, Seth Rogen, Lucy Liu, and many others.
Also read: THE WALKING DEAD MID-SEASON FINALE IS OUT, SURPRISING NEW ENEMY INTRODUCED