Congratulations are in way for the couple, Anna Kournikova and Enrique Iglesias as they are reportedly welcoming their third child.
Anna Kournikova and Enrique Iglesias is expecting their third child
It has only been two years that twins were born to the couple, Anna Kournikova and Enrique Iglesias. It seems that the couple is ready to welcome their third child. The couple is known to being private regarding their personal lives. The birth of the twins was also unexpected as there was no news of Kournikova's pregnancy in the public. The couple has not confirmed or released any statement as to the news yet.
Recently the Spain's Hola magazine has shared some photos of the couple which were taken on their boat in the canals of Miami, Florida, where they live. In the photo Anna was seen standing near Enrique wearing a blue and white coloured track jacket over a red shirt with sunglasses. Her hair is tied back to a ponytail. In the photo Anna's baby bump can be clearly seen.
Is Anna and Enrique planning to share the news in public?
It is not unknown whether they have any plans to share the news of their pregnancy in the public or not as they have also not made any official statement regarding the publication of photos. But it does not come as a surprise as the couple had also managed to keep their first pregnancy concealed. They did not announced about their pregnancy until several days after the twins were born.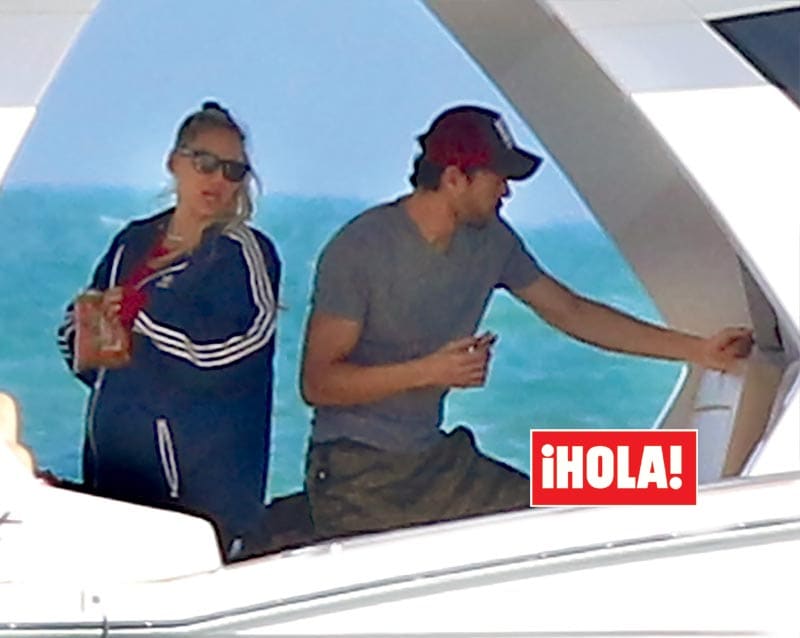 The singer stated the reason for keeping his personal life private. He said that it is a tough thing for him to believe there is such a thing as perfect relationship. He don't think that exists. He further said that Anna is the coolest girl in the world. She understands who he is to the point that she is willing to sacrifice her personal time with him and let him do his music.