BTS Visited The President Of South Korea Moon Jae In
In recent times BTS is making some noise around the world. It has been a blessed year for them as they topped in many charts and holds the best comeback.
But now they are in the Blue House with the President of South Korea. The reason for the meet may surprise and cheer the fans. BTS have contributed through their music and made an impact on the world.
However, even President Moon Jae In too hyped up the k-pop boy band. He wished them with a fist bump and BTS went with the flow.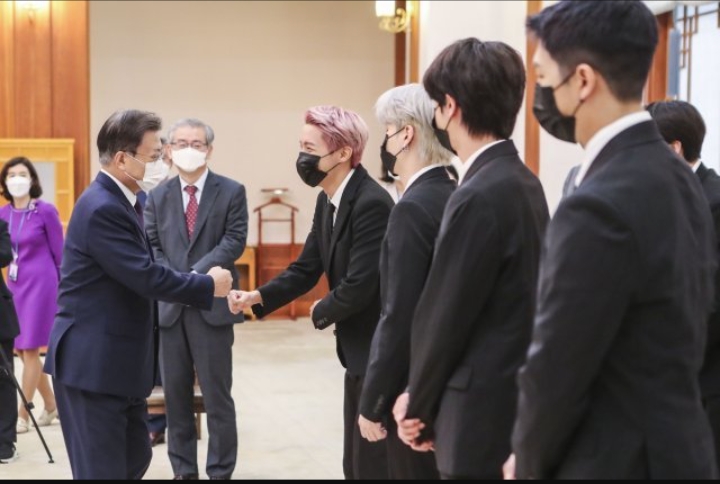 BTS Appointed As Special Envoy Of South Korea
So now its time to know the reason behind the visit. Because of BTS interest in making the world a better place. They are surely to do something good.
And BTS are the newly appointed Special Envoy Of South Korea. September 14th will be a day to remember as BTS reached to another level.
Along with President his chief of staff Yoo Young Min and Minister of Foreign Affairs Chung Eui Yong was with them. And other members were also present as it was the matter of the Country.
Future Goals Of The K-pop Boy Band
Now BTS has another responsibility on their shoulder. As they were appointed as the Special Envoy they will be representing their country all over the world.
All the members were dressed in black suits and presented themselves formally. And this visit is the second time since they visited for National Youth Day.
And all the members were presented by  certificate of appointment, a diplomatic passport, and a fountain pen. So from now on they will be accompanying The President to visit USA from September 19 to 23.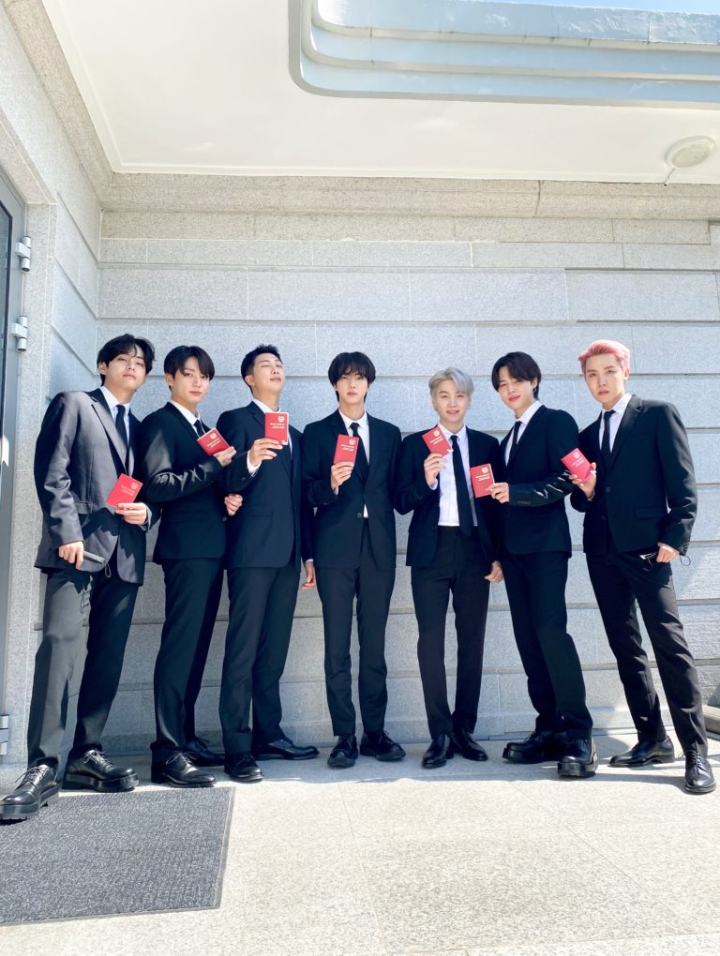 After their appointment their first event will be in the United Nations. They will be performing and deliver a speech there. And this too is the second time BTS's visit to the UN. Meanwhile the boy band has been vaccinated and ready to move around the world.