Brace yourself for the BTOB comeback
Fans have been nothing but excited with the news of BTOB coming back in the industry. On the date of 12th August 2021 at the midnight this Korean band did this big announcement. They have posted saying their new album is named 4U and it is going to get released at the end of this month.
It has been a lot of time since BTOB released their last album which was titled 'Kingdom legendary war'. Their last album was released in April. BTOB also shared the teaser for their upcoming album 4U.
The officials have also confirmed that there will be more teasers and posters for this upcoming album. So you can be excited and brace yourself for more.
Where it all began
BTOB is also known as born to beat is a Korean band that was formed by cube entertainment in 2012. Now the group has six members Seo, Lee, Lee chang-sub, Im Hyun, Penil, and Yook. However, the band originally consisted of seven members but Jung -II Hung left the band in December 2020. Their first piece of work was the 'Insane' album which was insanely loved by their fans. And now it has been almost ten years and we are looking forward to this new album.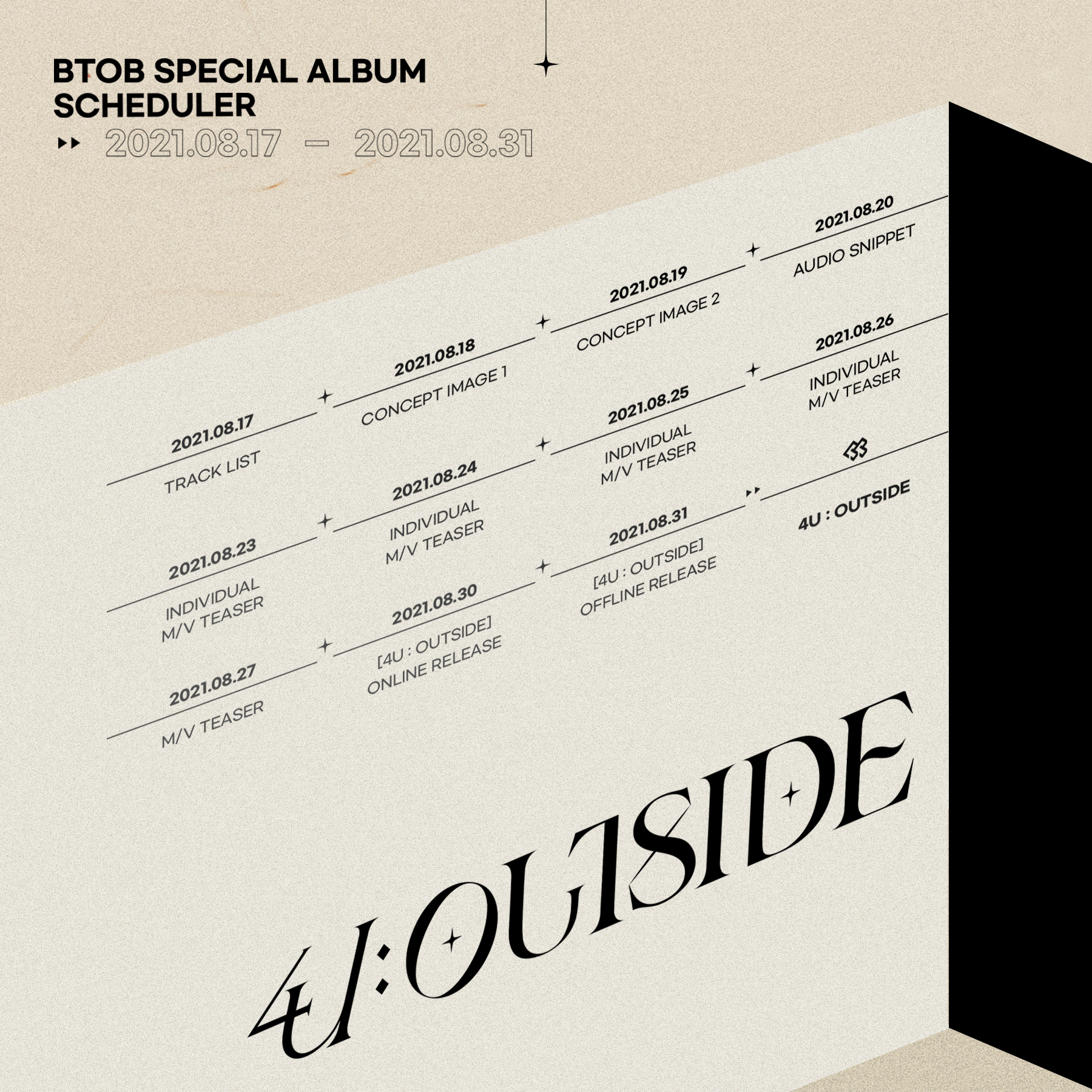 Do we have an official release date yet
Yes, fortunately, the official page of BTOB through their tweeter account has shared a poster. And shared the date and time of the release. The album 4U will be released on 30th August at 6 pm KST. In the poster, various dates can be seen with heading such as audio snippets, concept image 1, concept image 2, and so on. This signifies all the promotional items that will be released on these upcoming dates. There will be 12 such items throughout this month.