James Reynolds, a 5-year-old daughter of Deadpool star Ryan Reynolds and Actress Blake Lively is very very intimidated by Jimmy Fallon as we know from a talk between Blake and Jimmy. In a talk on Wednesday's The Tonight Show Starring Jimmy Fallon, Blake Lively elucidated how much intimidated her daughter is by the host Jimmy Fallon. James Reynolds is the eldest kid of the Reynolds Family. The Reynolds Family welcomed a third child which is a daughter in 2019.
During a talk in 2016, James had Jimmy 'Dada' during a sweet and heartwarming video. Jimmy then even went on to gift a cardboard figurine of himself to Blake as a gift to James.
James is starstruck with Jimmy Fallon and cant speak in front of him??
Blake said that she had one day noticed James giving the cardboard cutout kissed an even heard James refer to Fallon as her dad. And when Jimmy inquired about James to Blake on Wednesday, she said, "We gotta stay away from you, Jimmy." The Gossip Girl star said, "She is so intimidated by you," and even mentioned that her daughter was feeling too edgy to come to the show that night. On asked about going to the show James had said, "no, that is alright. Simply go, go,"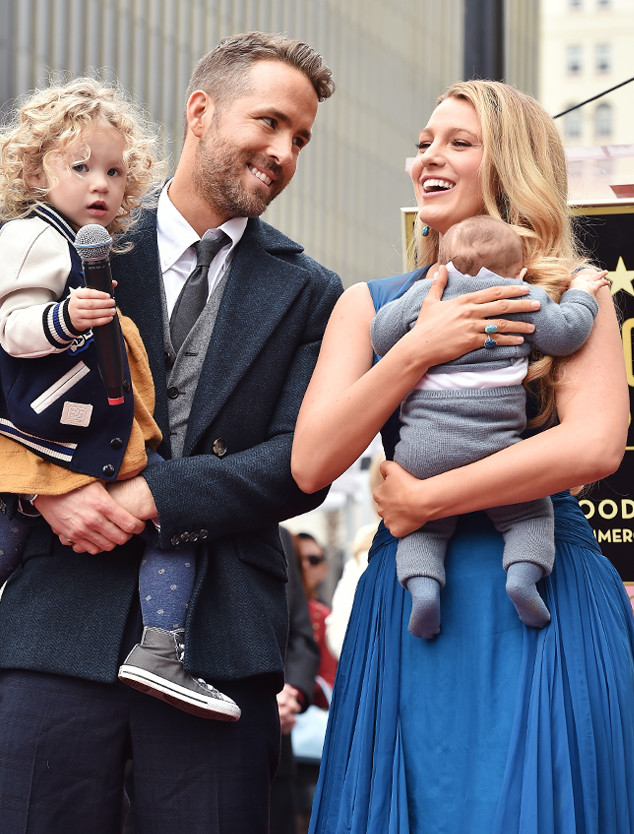 Blake Lively told Jimmy, "She's like buddies with Taylor Swift, no problem, Jimmy Fallon, can't speak," She explained that James was totally fine while talking to Taylor Swift with whom she featured in a music video. But with Jimmy, it's a strict no-no. Blake said that Jimmy is like 'Beyonce' to James. She just can't talk to Jimmy. She just ends up being too edgy and nervous. James is starstruck with Jimmy Fallon.
James Reynolds is the eldest daughter of all the kids Ryan and Blake share together. Blake then went on to joke about having too many kids in the house, "I have so many children. It's a bit of a tough adjustment in our house, but it's good. I have two other daughters, so my oldest is very into the baby, but my middle child, eh, not so much. We're thinking of keeping her,"