This news bit is almost hilarious and scandalous at the same time, but we aren't complaining. The millennials today always talk about how hard it is for women to climax during sex. And Big Sean just dropped the bomb regarding this matter and the people on the Internet are going crazy, specially the females. Big Sean revealed that he made his ex Jhene Aiko orgasm nine times a day! Can you imagine? Yeah, we are having the same reaction as you.
Jhene recently dropped her new song "None of your Concern", where she linked up with her ex. She also released a sultry music video which featured rapper Big Sean. Sean and Jhene's dating history goes long back but it wasn't smooth. It was just on and off, and they called it quits officially in March 2019. The song "None of your concern" is mostly about having to face a failed romance and the struggles to move on after that. And then came Big Sean's lyrics about his sexual abilities which made Twitter lose its mind.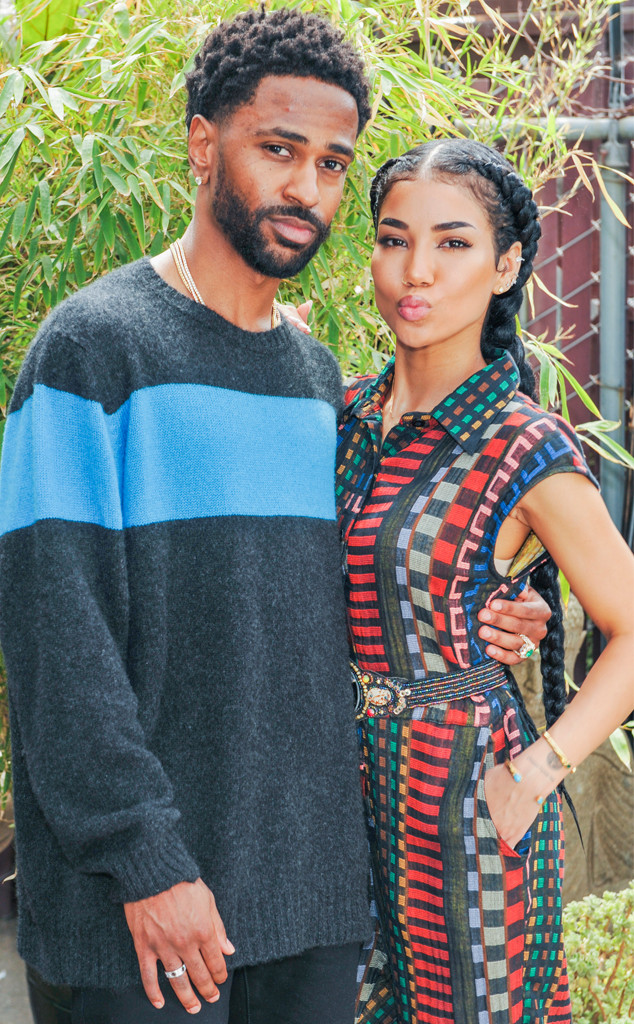 Jhene's song received rave reviews and the people are appreciating her tremendous contribution to the song. The visuals are equally great. But what caught on to the ears of the fans is a line in the fourth verse nearing the end of the track. It's the line where he says his sex game is so good that he made her orgasm multiple times in a day. And the fans are absolutely fawning over this.
He sang that there wasn't a day in these modern times where she hadn't crossed his mind. He further rapped that it seemed like he needed her more than he needed himself and cheating on her would feel like cheating on himself. Big Sean rapped "But every time I lay down I think about you naked/  And if you find my replacement, how could you? I made you cum nine times in one day/ Your two lips should come in a vase, you rode my face I realize you look as good as you taste. Fingers all in your mouth,  I'm grabbin' you up and d**kin' you down, I'm grabbin' your waist/ Your room is my only escape/, I guess that's none of your concern."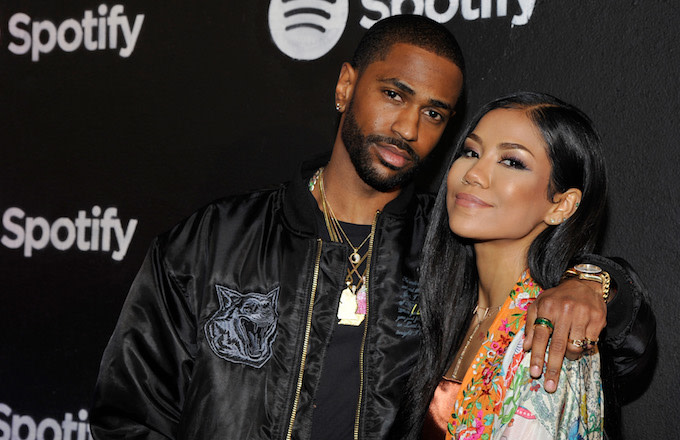 And the fans were pretty much impressed and their tweets will say the rest.
All of us when Big Sean said 9 times in 1 day
👀👀#NoneOfYourConcern #NOYC
pic.twitter.com/mGzhpiCAqv

— Siobhain (@summer0001) November 15, 2019
If Big Sean made Jhene cum 9 times in a day, then I understand why she tatted his face 😂😂😂

— Brownskin Goddess✨ (@ashleighamariee) November 15, 2019
Big Sean said he made Jhené cum 9 time in one day. And here I am thinking I was on her level of triggered. I wasn't even close. pic.twitter.com/5uzxnoXcSR

— namaslay (@briellegenae) November 15, 2019
Men that i can't prove, but know they have good dick:
1. Da Baby
2. Big Sean
3. Iman Shumpert
4. Dave East

— holly rockin around the christmas tree 🎄 (@cometnoHalley) November 15, 2019