This is the Grammy weekend and Beyonce attended two pre-Grammy events.
The Lemonade singer looked stunning in a scarlet gown with a hip-high slit. Beyonce and Jay-Z went out in the town and stunned everyone with their outfits.
On Saturday, the singer attended two pre-Grammys' events. She chose to wear a mini dress for the brunch of Roc Nation. For the night's event, the 38-year-old chose to dress in a red scarlet ball gown. The dress showed off her curves elegantly.
The dress did all its work so she did not need to put on any big accessory. Beyonce allowed her hair down in a wavy pattern. She attended the Clive Davis pre-Grammy gala with Jay-Z in Beverly Hills. Jay-Z was all suited up in white.
Sean Diddy was awarded in the gala event. The couple did not receive an award in the event but they did not fail to cheer for other celebs. Clive gave a shout out from the stage after watching the power couple stand.
Clive Davis said that he was so happy that both of them did not retire. He also thanked both of them for joining his pre-Grammy gala event.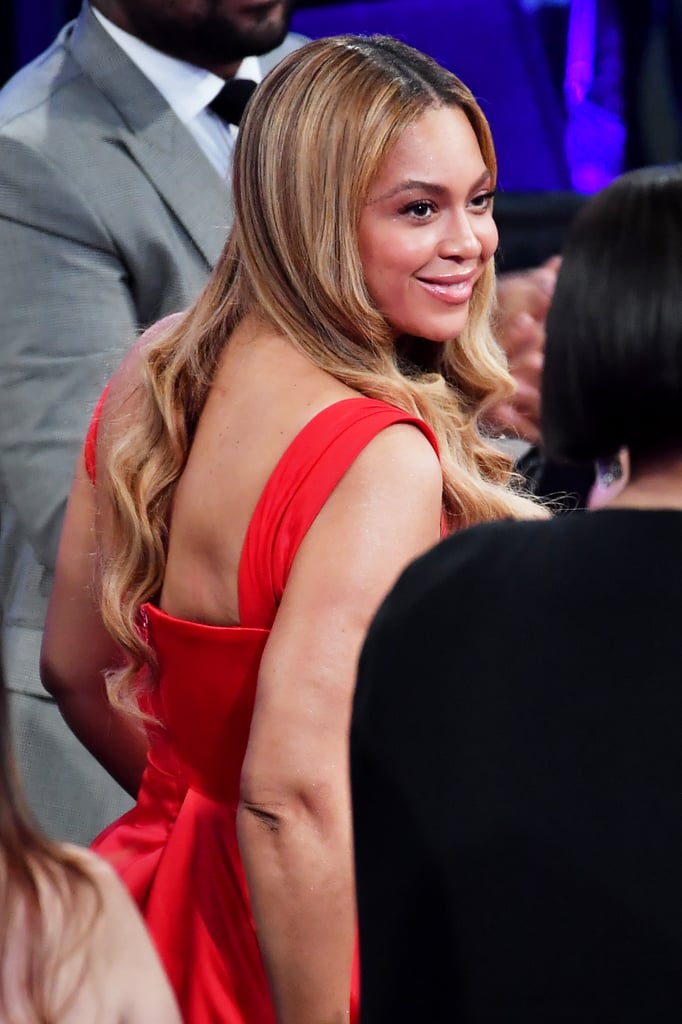 Beyonce rocked in both her pre-Grammy looks. She posted pictures of her and her hubby from the events. The couple also coordinated their blazer looks.
Dangerously in Love's singer wore an olive green dress which looked like a blazer. Hubby Jay-Z wore a white shirt and a pink suit on top of that. Beyonce looked like a bombshell in the dress. The dress perfectly hugged her body and revealed her curves.
Her red ball gown was just eye candy for everybody on the internet. The dress had a high slit showing off her hot legs. The ball gown she wore was designed by Valdrin Sahiti.