Ben Simmons and Kendall Jenner rekindled their romance and went together for the 2020 Super Bowl for their date night.
Ben Simmons and Kendall Jenner showed up together at Super Bowl 2020
It seems Ben Simmons and Kendall Jenner are back together again. The couple was seen together attending the Super Bowl LIV. They arrived together at the Hard Rock Stadium in Miami, Florida on February 2, Sunday. The couple had their date night watching the San Francisco 49ers playing against the Kansas City Chief.
The basketball player also shared a snapshot of the game from his box seat to his Instagram Story. It was seen in the story that left to his name card, Kendall Jenner's name card was placed. Although the supermodel did not shared any Instagram post of that day, she was absent from Instagram on Sunday. The couple was also photographed going and leaving together to the game along with passing through security.
Ben Simmons and Kendall Jenner's reunion
Kendall Jenner and Ben Simmons has been in a on and off relationship since 2018. Reportedly they both broke up in the early of 2019 but they were back again on Dec of 2019. At that time she was spotted attending Ben's basketball game at the Wells Fargo Center in Philadelphia. The couple was also spotted spending time together on multiple occasions before their Super Bowl appearance.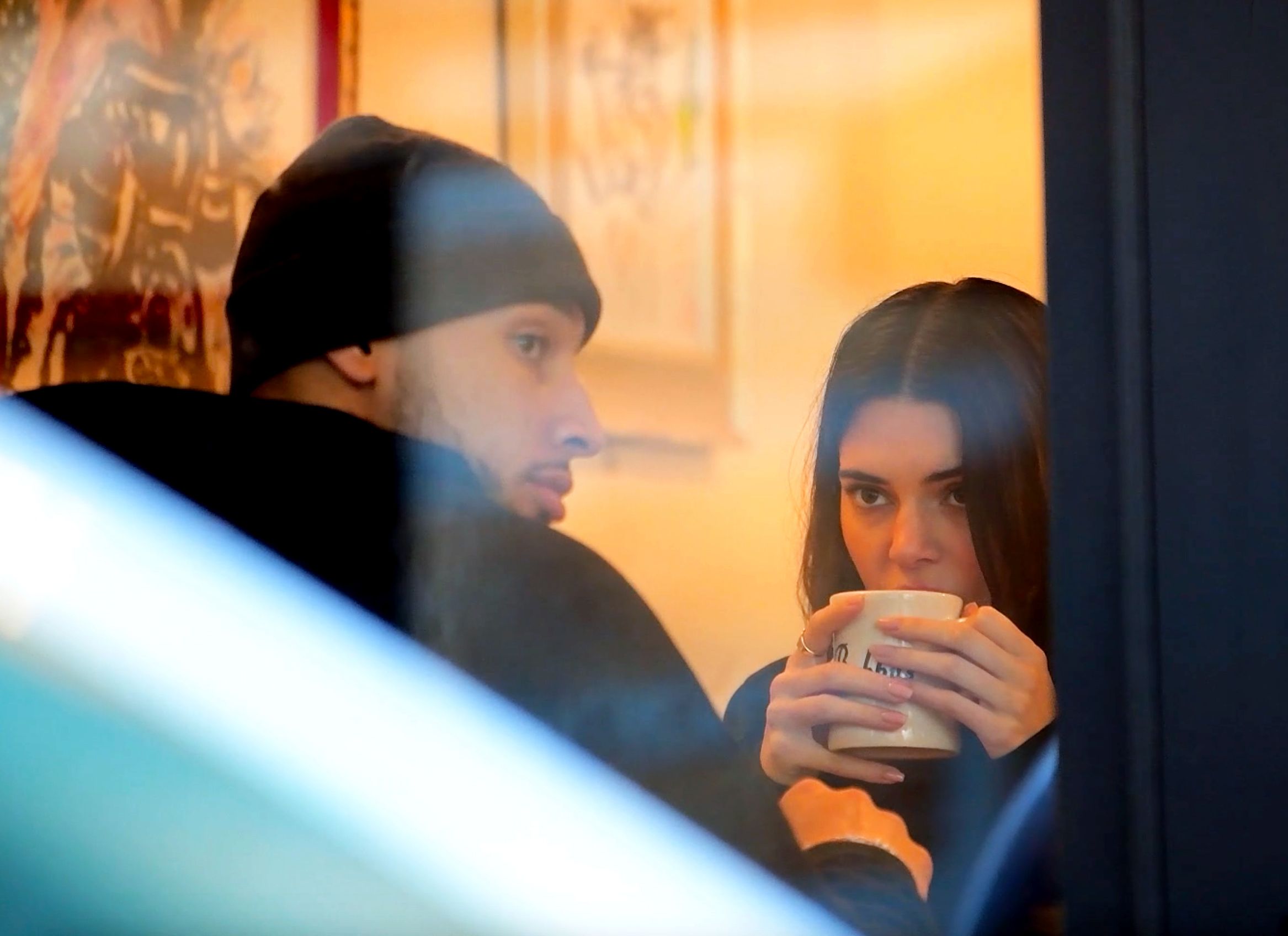 On January 22 the pair went for grocery shopping in which both of them were seen engaged in PDA. Viewers stated that,"When there were not a lot of people around them, Kendall and Ben deemed very into each other and looked Iike a happy couple that are comfortable with each other and in love. They were touching each other and Kendall was rubbing his arm and he kissed her hand. They remained close to each other while shopping."