According to recent reports, Battlefield 2042 is delayed
Recently, DICE media has officially confirmed the delay of Battlefield 2042. The delay will be of approximately five weeks due to some unforeseen challenges according to the report. However, the prior release of the game was made on 22nd October 2021, but now the game will release on 19th of November 2021.
What could be the reason for this delay?
As we know, Battlefield is such a big game and the level of details and efforts put into the game are a lot. But according to the report due to some unforeseen challenges the game has been postponed. These unforeseen challenges are probably due to COVID as due to the pandemic a lot of things have been postponed due to the pandemic this year.
Even in the tweet, they have mentioned that due to the global pandemic the development team was unable to complete the game. Meanwhile, they have also mentioned that according to the scope of the game they hope that their teams would be back in the studios as soon as possible.
As it may seem the whole development team of the game was working from home. But now to put things together and finish the work fast they have looked forward to work in the studio.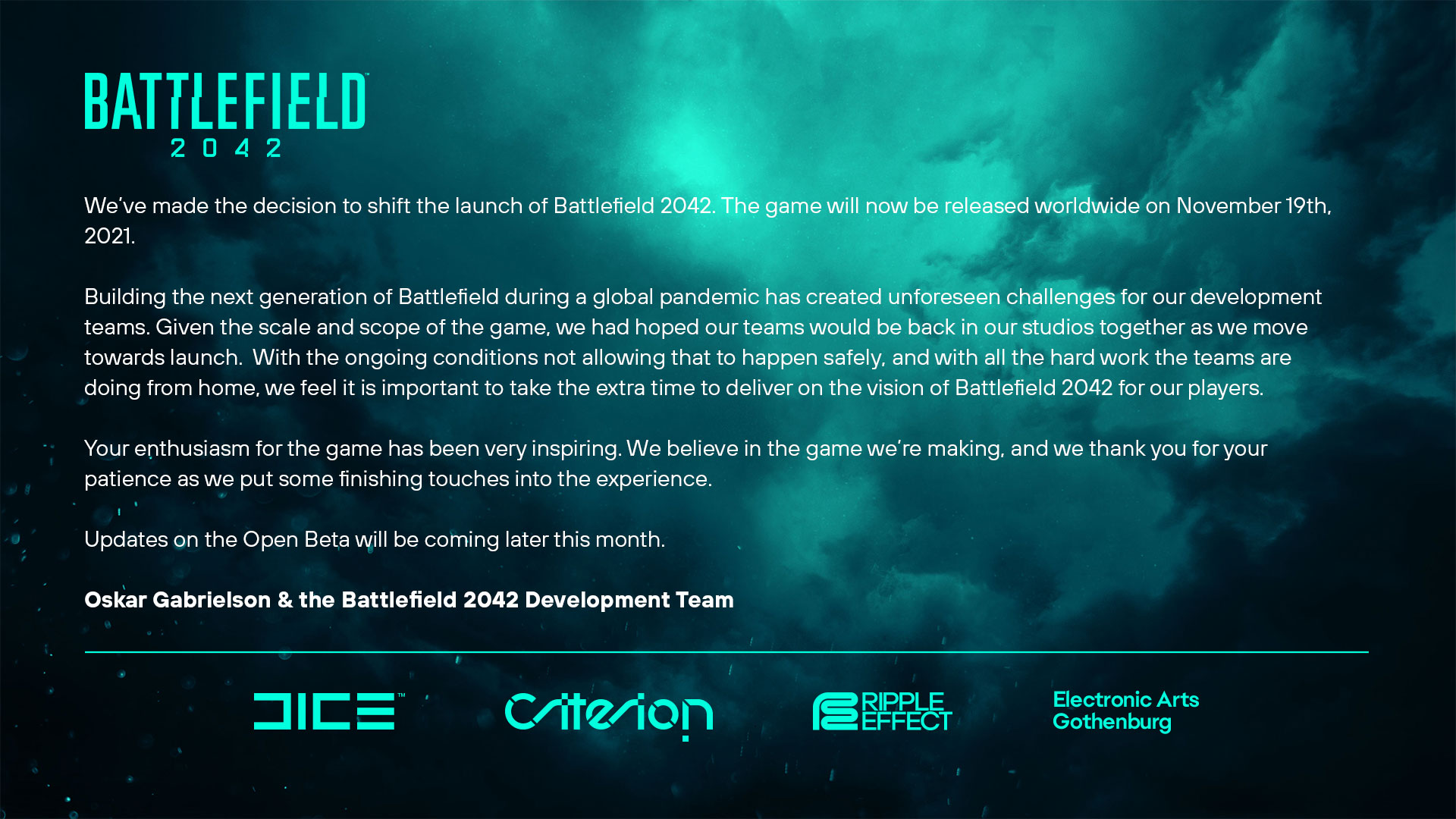 They have also thanked the fans and supporters of the game. Fan's enthusiasm for the game is one of the most inspiring things for them. Meanwhile, they have asked fans to stay patient and the game will be worth the wait.

This news about the delay was first confirmed by Tom Henderson who is one of the insiders for the game. The news was first published on Discord.