Who doesn't love Rihanna? Right, no one. And we fans aren't the only people who die a little inside when we see that diva performing. Apparently, Rihanna's charm has also spread out to basketball players. We aren't surprised in the least bit though.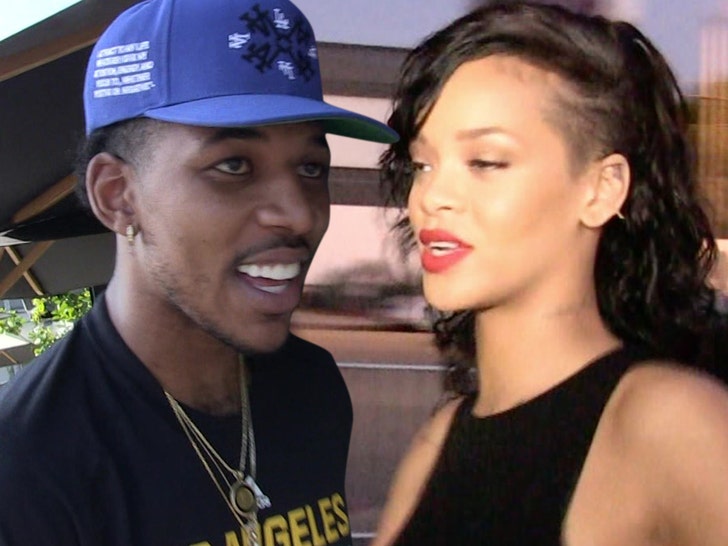 Nick Young, the NBA basketball player, revealed his incident involving Rihanna. Nick said he did have a chance with Rihanna when the Umbrella singer watched him play at a Lakers game. This incident happened in 2014 and Nick feels he could have worked his magic. But unfortunately, he just started dating Iggy Azalea that time. He spoke on the Certified Buckets Podcast about it. He said he had a good game because Rihanna was present there.
Moreover, Rihanna did hit up the 31-year-old afterwards, but he didn't follow through. Because at that point, his relationship with Iggy was in the initial stages, And he didn't want to ruin that. Nick said Rihanna hit him up but he couldn't go "full throttle" with it because of his new relationship. Podcast host Sarunus J Jackson posted a comment about the matter jokingly. He said Nick could be the first man of Barbados. He would be the king of Barbados if he had dated Rihanna. Later on, Nick said his relationship with Iggy became a little better at the end.
In 2013, Nick started a relationship with Iggy Azalea. The two announced their engagement in June 2015. But just a year later in June 2016, Iggy announced about their split. This happened after the Internet showed a leaked video of Nick proudly saying he was cheating on her. But of course, those things are in the past now. The couple moved on. Since late 2018, Iggy is dating rapper Playboi Carti and Nick came back with his highschool love Keonna Green. He had an on-off relationship with her since 2002.
The couple also have three children. They have two sons, one who was born in 2012 while the other one was born in early 2019. Their daughter was born in 2016. Meanwhile, Rihanna is dating Hassan Jameel, a Saudi businessman, since 2017. And as of now, their relationship seems to be going on strong.