Lesley Murphy has expressed her opinion that she does not want to Hannah Brown to return as a star in The Bachelorette.
Alum Lesley Murphy is not in favour of Hannah Brown returning to The Bachelorette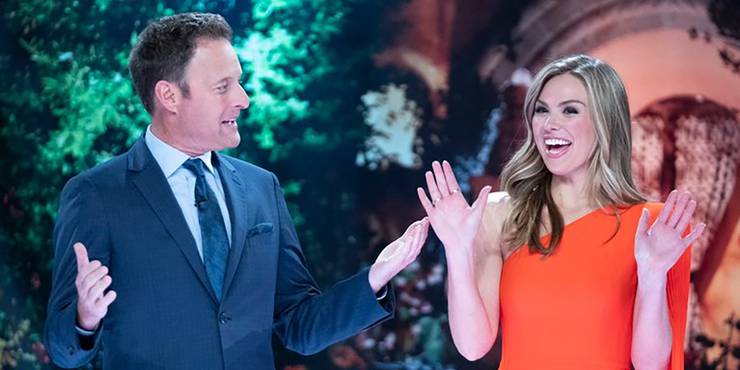 The Bachelor is an dating and relationship game show. It is a reality television series in America that debuted on ABC in March 25,2002.The show has also given birth to many other several spin-offs such as The Bachelorette, Bachelor in Paradise,etc. The Bachelorette had debuted on January 8, 2003.Lesley was an contestant of the 17th season of the Bachelor who also took part in 2018 in The Bachelor Winter Games. Hannah Browns starred in Season 23 of the Bachelor and as a lead for the fifteenth season of The Bachelorette.
Murphy in an recent interview with Us Weekly on Thursday, January 23 while praising Hannah Brown said that she should not return to the Bachelorette again as a star. Murphy stated that,"She kind of had her time, but I love her beacuse she was super fierce.She found her power in the middle of the season and was a great role model for other women to see to find their own power."
Is Hannah Brown returning as a Bachelorette again?
It is not sure whether Hannah Brown is returning as a Bachelorette again or not. She talked about the possibility of becoming the Bachelorette again. She said on January 22, Wednesday that she want a person in her and for that she went on The Bachelor and The Bachelorette to find that. She further told to Entertainment Tonight that,"There is like a weird desire in her heart to find somebody. Do I have to do that as being the Bachelorette? No. But it is, I think, something that can work and has worked for other people."
Murphy's statement came a day after Hannah Brown's said about the possibility of returning back to Bachelorette.