Freeform has finally revealed the full line-up for this year
Freeform has recently announced that it is going to kick off spooky season with 31 Night of Halloween. The line-up is scheduled from the 1st of October to the 31st of October.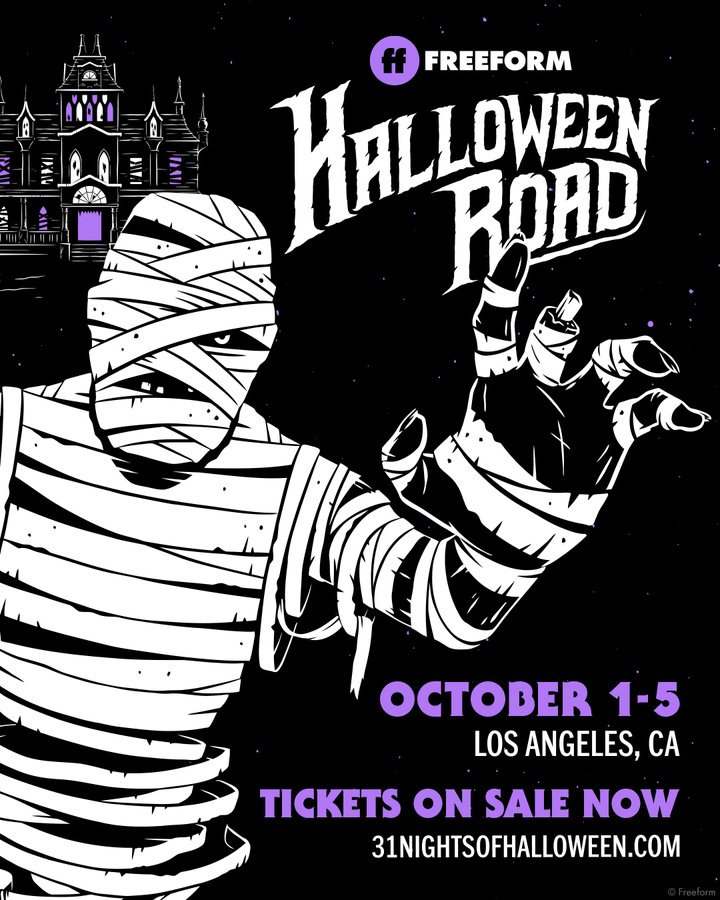 The freeform audience will be having a creepily good time with some of the most terrifying movies of all time. Movies like Ghostbusters(1984), Time Burton's Corpse Bride, Shrek, Goosebumps(2015), Hotel Transylvania 2, and many more.
here is a trailer for the upcoming event. The spookiest 31 days are here.
OKAY! but what's new?
Since the 31 Nights of Halloween is not a new thing. Do we have something new this time? The 31 Nights of Halloween has also added some of the new movies this time. Like, Mistress of Evil, Friday Night(2011), Jaws, Cowboys and, Aliens and Men in Black 2.
Joe Ortiz who is the Vice President of Content Marketing for Freeform said they are thrilled to bring back the beloved 'Halloween Road' for fans. He also said this year, the audience will also be treated with a surprise where they can interact with some of the most celebrated Halloween entertainment properties in the world.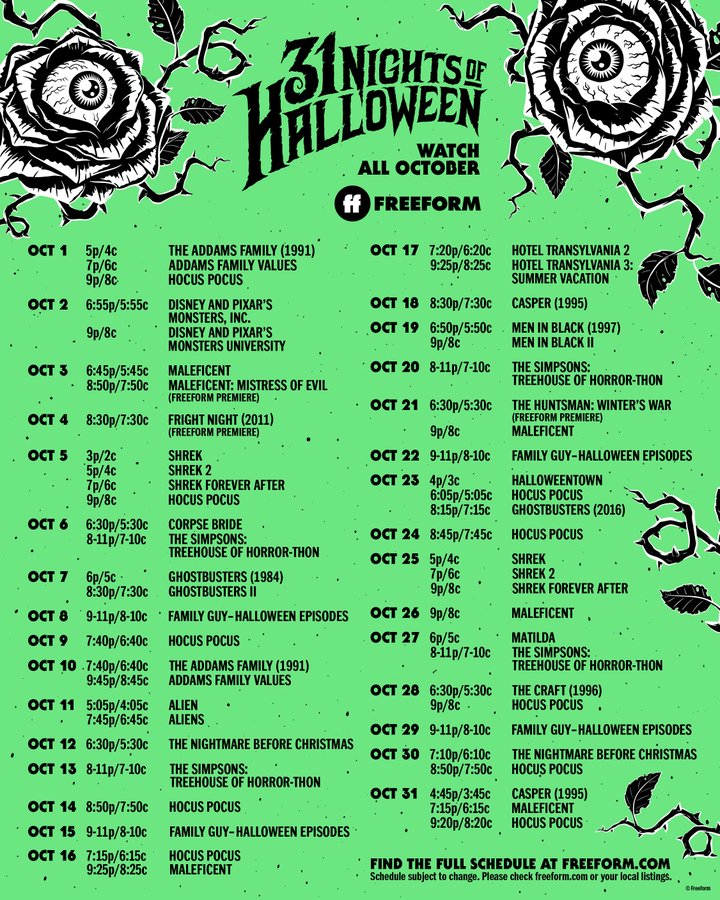 The premier will start on Friday, October 1 at 2:30 pm. Casper will be the first film which would air. Then followed by The Addams Family, Addams Family Values which is the second part of the movie. And, at the end of the day, the last movie will be Hocus Pocus at 9 pm.
Tickets for Freefrom's Halloween Road event are available now.