The movie is set to release next Spring
After numerous delays due to the COVID-19 outbreak, Matt Reeves' The Batman will arrive to theatres next Spring. The movie promises a whole new take on the beloved DC character, and promises a star-studded cast. This includes Zoë Kravitz as Selina Kyle/ Catwoman.
Her portrayal of Catwoman became a fan favourite just from the few seconds of footage we got. Some behind-the-scenes images are also circling around, and further increased the movie's hype. In a recent interview with  AnotherMag, Kravitz gave some insight to her role and the approach Reeves took.
About her role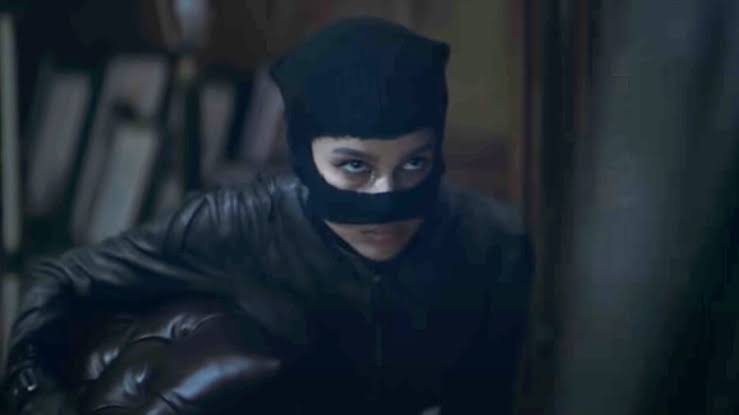 She said that the fans are hardcore, and because she respects them so much, she chose not to think of them while filming her scenes. She continued, saying that if she's thinking of wanting to please everyone, she won't be able to bring her character to life.
She went on to praise Matt, saying he wrote a really interesting story with a complex character, and interesting relationships. She said that with really big movie like this, actors become a puppet that is part of the big machine. But The Batman  felt like an independent project with real heart and soul included in every scene.
Being authentic
Catwoman is a personal character for Kravitz. For her, Catwoman represents femininity in the same way Batman represents masculinity. She also believes that the two often cross paths is because they have the same motivation – To fight for those who have no one to fight got them. She based her portrayal off of Michelle Pfeiffer in 1992's Batman Returns, and the 1987 comic Batman- Year One.  Kravitz was also particular that her character does not fall victim to sexual stereotypes or fetishistic reimagination.
The next trailer for the movie will be shown during the DC FanDome event on October 16.
Also read: Bridgerton Star Regé Jean Page and Noah Hawley Team Up for Russo Brothers' Netflix Heist Drama