The Canadian rapper Tom MacDonald has spent most of his teenage life in wrestling across his home country, Canada. The rapper currently resides in Los Angeles. To check out the dating life of the rapper, singer, and music producer, Tom MacDonald, read out the blog post!!!
Tom MacDonald's life and career:
Before divulging into the rapper's dating life, let us know more about him and his career.
When MacDonald was a teenager, he has spent six years of his teenage life in wrestling across his home country, Canada, before entering the music world.
He began his rapping career through YouTube in the year 2009 but his first album which is titled LeeAnn's Son was launched after five years in the year 2014.
His career accelerated after his single 'Dear Rappers' in the year 2017.
To date, Tom has been engaged in a lot of controversies because of his lyrics and their meanings. The recent controversy he attracted was after he released "Coronavirus" in which he spoke about the unexpected pandemic.
Dating Life :
Let's check out the dating life of Tom MacDonald. Well, he is not married yet. There is not much information known about his family. But Tom always says that he is very grateful for his mother's support in making his career.
Well when it comes to the presence of girls in Tom's life, he has always been around girls because of his career. At the same time, he has well maintained his generous image of a gentleman.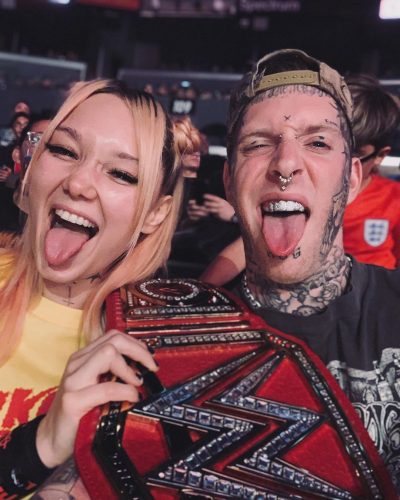 But the fact is that he has been dating Nova Rockafeller, who is also a Canadian rapper, for years. She is the only person who is said to be dating him for years. The relationship between Nova and Tom is not only of couples but also of group members. The two had established a punk band with the name GFBF together in 2017. The band GFBF has released eight albums to date and surely will release more.