The poster comes one year after the film was announced
Oscar-winning director Christopher Nolan's highly anticipated wartime biopic Oppenheimer has released its first poster. The movie tells the story of renowned theoretical physicist J. Robert Oppenheimer, and how he was part of the development of the atomic bomb, with which the world changed forever. His deep involvement earned him the title "father of the atomic bomb."
Oppenheimer Poster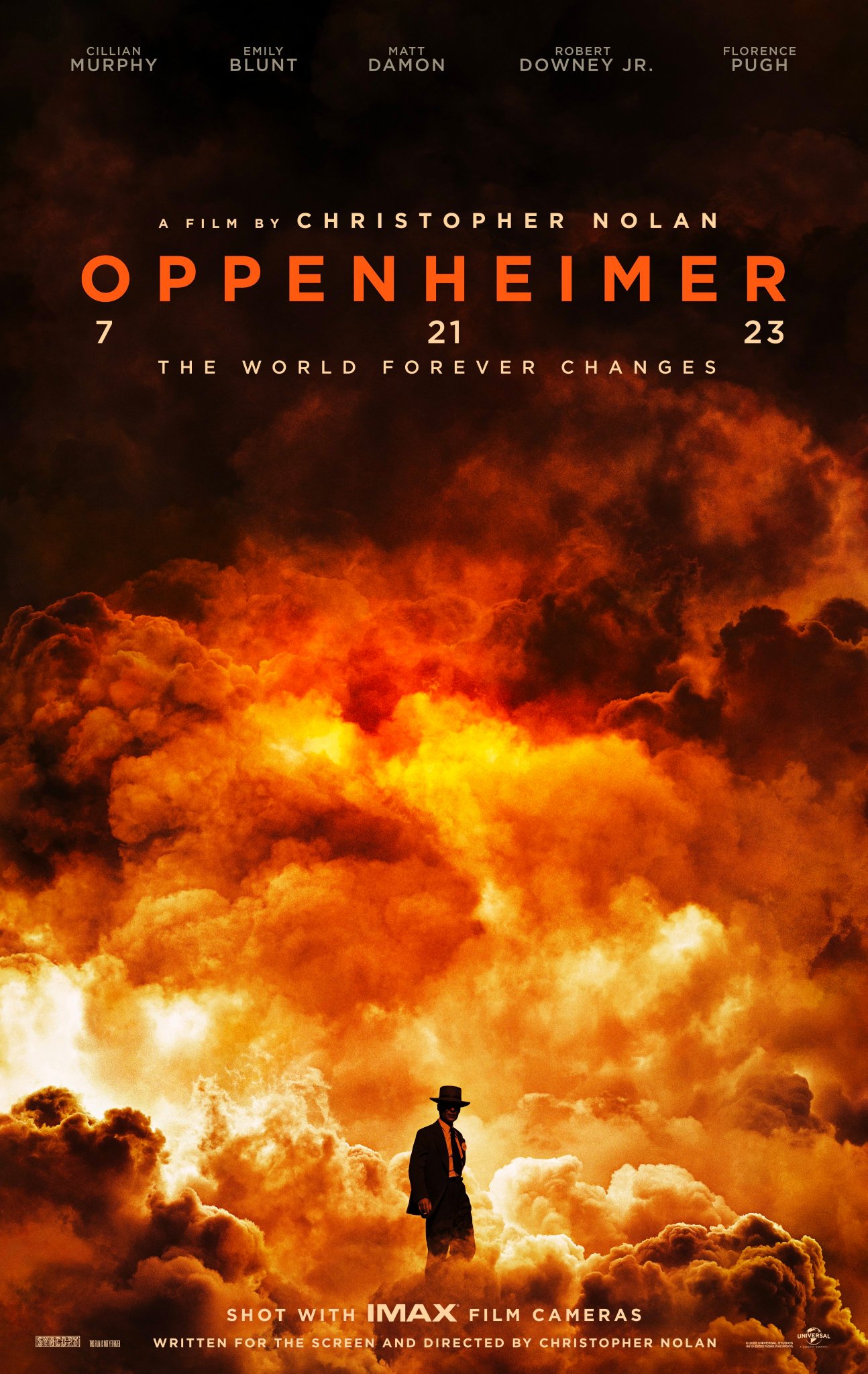 The poster for Oppenheimer came out on July 21, and it was released by Universal Pictures. The image is humbling, to say the least. We see the dark silhouette of the man standing in front of the bright, but deadly consequence that he helped create. Cillian Murphy plays the scientist and is seen in a dapper suit, flicking away the ashes of his cigarette. Below the title are the words, "The world forever changes."
The names of the cast are also mentioned, which we already know to be some of the heaviest hitters in the industry, with multiple Oscar wins. Murphy is a frequent collaborator with Nolan, dating back to 2005's Batman Begins. The supporting cast includes Emily Blunt as his wife Katherine "Kitty" Oppenheimer, Matt Damon as Lietenant Leslie R. Groves, Robert Downey Jr. as Lewis Strauss, and Florence Pugh as Jean Tatlock. The movie also stars Gary Oldman, Benny Safdie, Jack Quaid, Kenneth Branagh, Rami Malek, Olvia Thirlby, and Dane DeHaan.
The Source Material
Nolan has based his screenplay off of Kai Bird and Martin Sherwin's Pulitzer Prize-winning biography American Prometheus: The Triumph and Tragedy of J Robert Oppenheimer. The story follows the scientist and professor getting secretly selected to head the mysterious Manhattan Project at the Los Alamos lab in New Mexico. The movie is also likely to show the terrible aftermath of the bombings.
Oppenheimer is set to release on July 21, 2023.
Also read: 'THE WHEEL OF TIME' GETS EARLY SEASON 3 RENEWAL