The new seasons takes place in a post-COVID world
Larry David is back to play the fictional version of himself in the 11th season of his HBO show,  Curb Your Enthusiasm. In his words, "I hate people individually, but I love mankind."
The show will air on Oct.24 on HBO and HBO Max and has 10 episodes. Season 10 ended in a fiery blaze as Larry's "spite store", Latte Larry burned down. Excess Purell bottles was the reason for the blaze.
What season 11 has in store?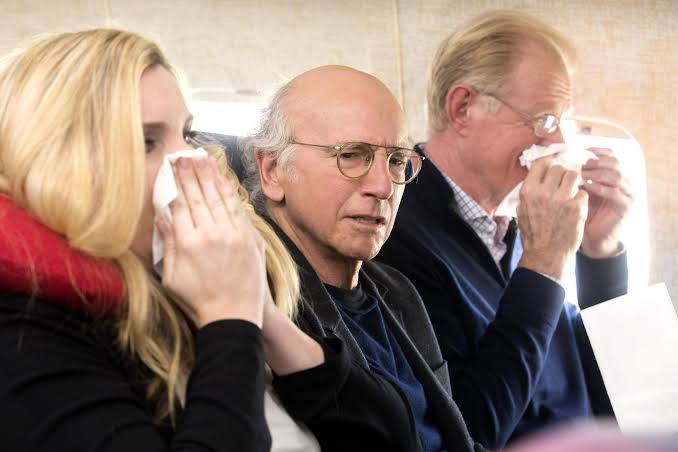 We see Larry at his nitpicking best yet again in season 11. The trailer has him refusing to make eye contact while offering cheers, and think he's too good to sit in traffic. Then he rejects the whole concept of prayers. New guest stars shown in the trailer include Jon Hamm, Seth Rogen, and Vince Vaughn. Hamm shows up to tell him why the movie where Larry plays a Larry David-like character won't move forward. He explained that they loved the performance, but hated the character.
Past characters like Susie Essman, Jeff Garlin, Cheryl Hines, J.B. Smoove, Ted Danson and Richard Lewis will return. Lewis appears only in one season, as he was in recovery after multiple surgeries. However, the number of guest stars continue on. Woody Harrelson, Bill Hader, Julie Bowen, Tracey Ullman, Kaley Cuoco, Lucy Liu, Patton Oswalt, Rob Morrow, Dylan O'Brien and Albert Brooks will appear.
Post-COVID world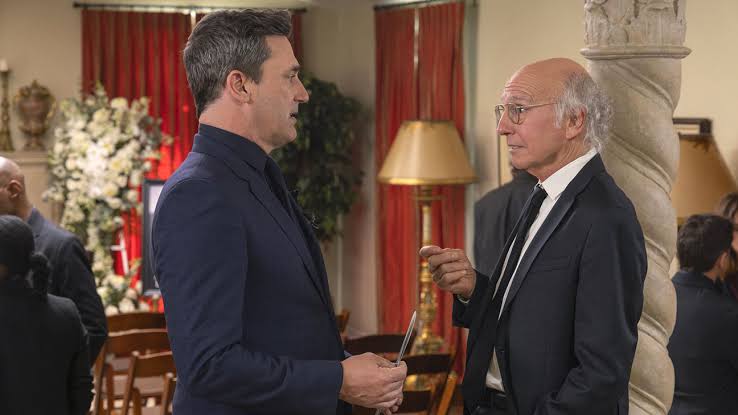 Showrunner Jeff Schaffer explained their reason for the new decision. They started work on the show before COVID came. They didn't want the show to feel outdated so set it in a post-COVID world. He added that Larry will have opinions on COVID as well, with a laugh.
Also read: DEADPOOL SAVES PENGUINS FROM NAZIS IN NEW COMIC FROM COMEDIAN 'JAY BARUCHEL'