Ferrari's filming began in August
The first look of Adam Driver as Enzo Ferrari, the founder of the famous Italian racecar brand, is out. The movie, titled Ferrari, began production in mid-August and is one of the most anticipated projects from next year. The biopic will detail the life of the larger-than-life person whose legacy continues to live on.
Ferrari First-Look Images
The images of Driver as Enzo Ferrari are of the tycoon's later years, 1957 to be precise. He's seen in his expensive suit, with graying hair and signature sunglasses. It is unknown where exactly he is standing, but the grim expression shows that he's in a tense position. Seeing that it's a biopic, we will be seeing the important moments in Enzo's life.
The second image shows Enzo being escorted on a rainy day. One of the earlier Ferrari models is seen. It is likely going to be a test performance of how well the car holds up on the track when it's wet. For a racecar, whether it can last in harsh weather conditions is a deciding factor in its overall success. If the images are connected, then the sour expression can mean the car didn't do too well.
Production Details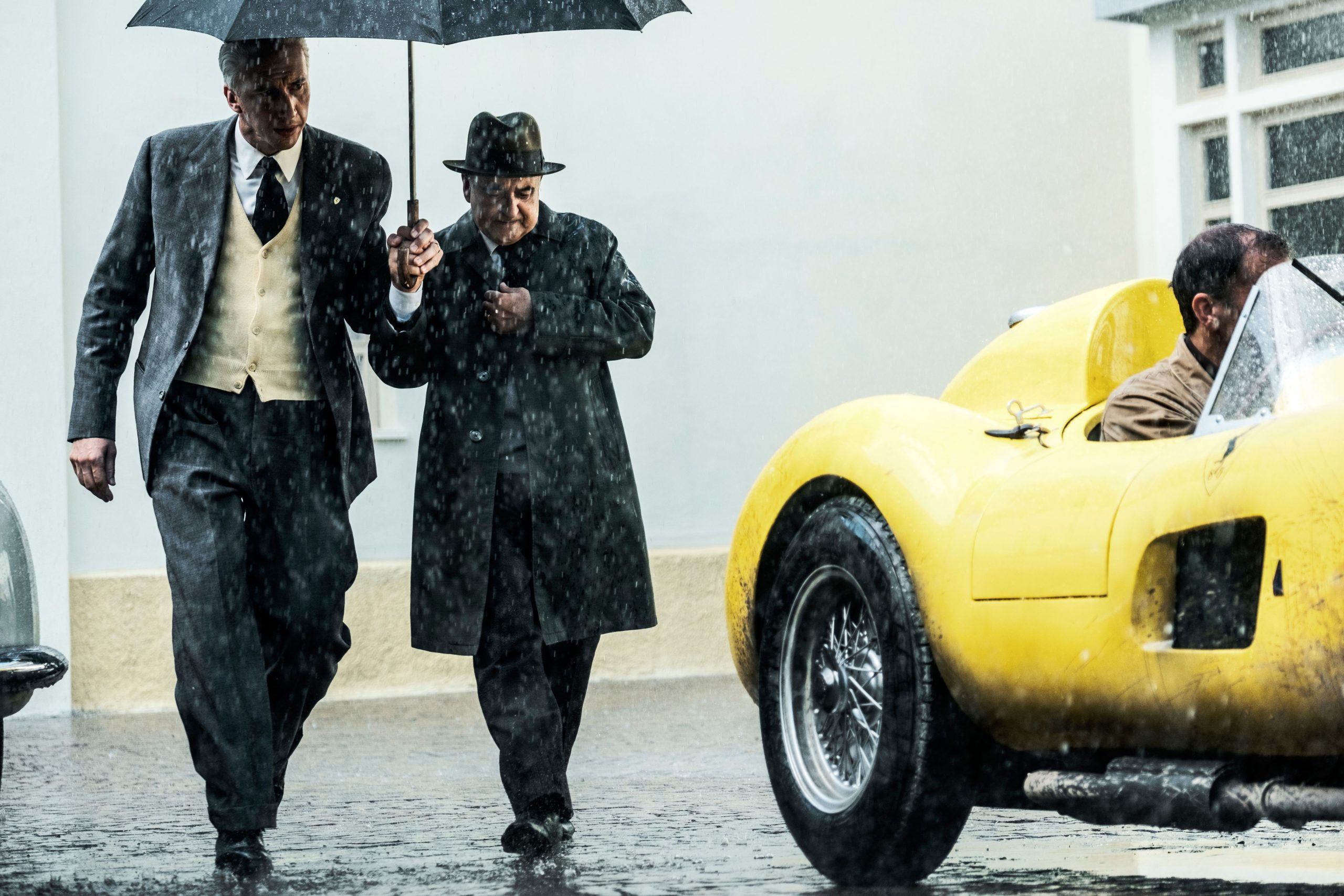 COURTESY OF LORENZO SISTIThe movie is directed by four-time Oscar nominee Michael Mann, well-known for his talent in the thriller genre. Mann specializes in creating characters whose moralities are clouded. It is a given that the story will remain faithful, and the founder will not be shown in an entirely positive light. Mann is also part of the scriptwriting process, along with Troy Kennedy Martin (The Italian Job). The story is inspired by the book Ferrari – The Man and the Machine, written by Brock Yates.
The movie also stars Penélope Cruz, Shailene Woodley, Patrick Dempsey, Jack O'Connell, Gabriel Leone, and Sarah Gadon.
A release date is yet to be announced.
Also read: KEANU REEVES SHOCKINGLY DEPARTS HULU'S 'DEVIL IN THE WHITE CITY,' MASSIVE REPLACEMENT HUNT ALREADY BEGAN