The rumours of Harry Styles and Olivia Wilde has sparked recently. Amid this rumour, the couple was captured holding hands at Harry's manager Jeff Azoff. Check out the blog post to know!!!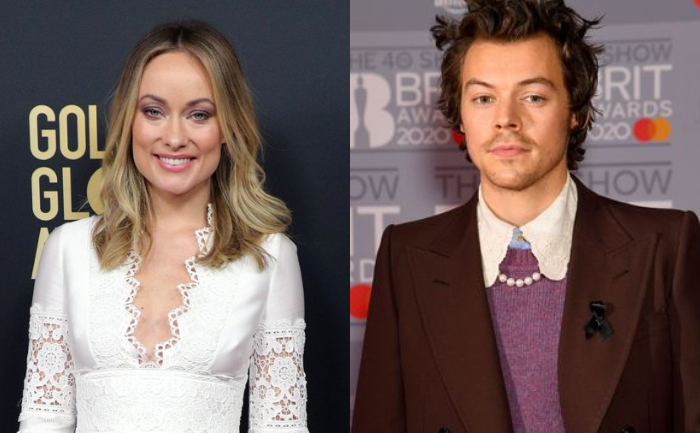 Harry Styles and Olivia Wilde were photographed holding hands:
Harry Styles and Olivia Wilde has sparked dating rumours as soon as the new year began. The two are currently working on 'Don't Worry Darling'.
Recently, at the wedding of Harry's manager and close friend, Jeffrey Azoff who is marrying to Glenne Christiansen. In the wedding, Harry and Olivia were spotted together has photographed holding hands. This news has spread across the web like a wildfire. The news of the pair holding hands has strengthened the rumours.
Many magazines and outlets have reported that the pair are dating for a few weeks.
The pair was spotted at Harry's house before the wedding day!
Harry Styles, 26, and Olivia Wilde, 36, were spotted at Harry's house in Los Angeles with luggage.
The pictures of Harry Styles and Olivia has stunned the fans and they are excited for the pair to be officially seen as a couple. In the pictures, Olivia has donned a long floral dress accompanied by a pink scarf in her hair which made her look more gorgeous. While Harry was flaunting his charm on a stylish black suit. The two looked great together and make a perfect couple.
The pictures that are spreading across the web seems to be from a rehearsal wedding. According to the reports, there were only 16 guests who attended the wedding due to the regulations of COVID-19.
Let's hope the pair to announce their relationship officially.
Stay tuned with our page to get the latest updates of your favourite celebrities.