Wataru Hinekure's Story and Aruko's art gets a new anime
The famous story writer Wataru Hinekure and animation were done by Aruko's manga 'Vanishing my First love' is loved by their fans so much. This Manga is going to have an anime very soon. The news is confirmed and the series is said to air in October 2021.
The series will air on Japanese terrestrial.  The next volume of manga is much awaited.
About the manga
The manga came in 2019 and was given so much love by the fans. The manga is a romantic comedy and has a very engaging story. The manga's sixth volume is said to release on August 25, 2021.
The writer of the story Wataru Hinekure also won an award of the LINE manga Indie Shueisha Girls Manga Grand Prix's special prize. Meanwhile the illustrator Aruko is best known for her wonderful work in Ore Monogatari!! / My Love Story!!.  Aruko's series also got an anime in 2015.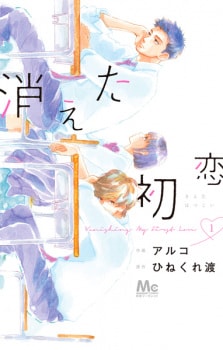 The excitement of the team
In a recent tweet, Hinekure shared his excitement towards the show. He thanked the team for the dramatization of manga. He also shared he is really excited to work with Aoki and his friends. He really loved the idea of making this manga into series and he is really looking forward to it.
Aoki is the main character of the manga who has a crush on Hashimoto who sits next to him in the class. Then one day Aoki sees an eraser borrowed by Hashimoto with a heart symbol and the name of Ida. Ida is another character in the story who is rather a serious boy in the class. However, when Ida sees the eraser he thinks it's Aoki.